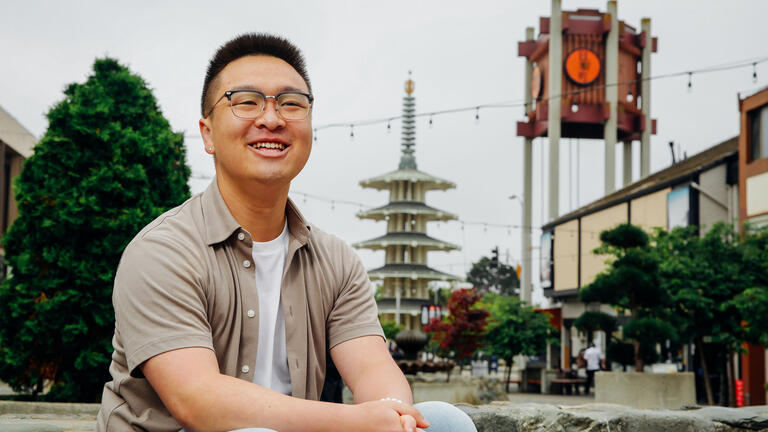 Explore and understand Japanese language, culture, literature, linguistics, art, history, religion, and business. Prepare for a successful career in one of the world's largest economies.
The four-year curriculum develops your Japanese language proficiency from the novice to intermediate and advanced levels (based on the ACTFL standards). Classes are small, and instructors and native-speaking tutors pay individual attention to your progress. Upper-division courses enable you to explore the diverse regions of Japan in light of their distinctive histories and cultures. Classes are also complemented by Robo-Sensei, an award-winning artificial intelligence program that allows you to practice your language skills and receive immediate feedback.
The San Francisco Advantage
San Francisco's location on the Pacific Rim makes it ideally suited to the study of Japanese language and culture.
Students of Japanese may engage in research using the many resources nearby, including the Asian Art Museum of San Francisco, the Asia Foundation, the Japan Society of Northern California, the Japanese American Association of Northern California, JETRO, the Consulate General of Japan in San Francisco, UC Berkeley, and Stanford.
In addition, Japantown, local Japanese bookstores (e.g., Kinokuniya Bookstore), cultural organizations, and media representatives provide a wide variety of up-to-date materials in numerous areas and disciplines.
Think Beyond the Classroom
Visit the Japanese Writing Center
The Japanese Writing Center at USF works with you on your writing. There is an annual Japanese Speech Contest run by the Japanese American Association of Northern California and the Consulate General of Japan in San Francisco. You receive extra credit for participation. In Advanced Japanese, students write a four-page research paper about Japanese culture. All writing projects are facilitated by the writing center, in which you meet with a writing tutor once a week for 30 minutes throughout the semester.
Join the Japan Club
The Japan Club at USF enables you to expand your knowledge of Japanese culture and society. The club sponsors a range of events, including kimono-wearing, tea ceremony, sword, and flower arrangement demonstrations.  Club members also volunteer for community activities such as assisting with the annual Northern California Cherry Blossom Festival in San Francisco Japantown and guiding college students from Japan to major attractions in San Francisco.
At USF you may participate in an exchange program at Sophia University in Tokyo or Ritsumeikan University in Kyoto, two of the top universities in Japan. Study abroad, together with the rich Japanese cultural assets of the San Francisco area, gives you the communication skills and real-world experience you need for a successful career.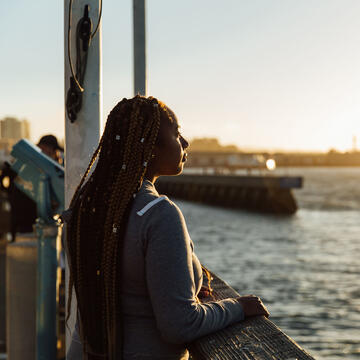 Noriko Nagata, Program Coordinator
2130 Fulton St.
Kalmanovitz Hall 333
San Francisco, CA 94117-1080