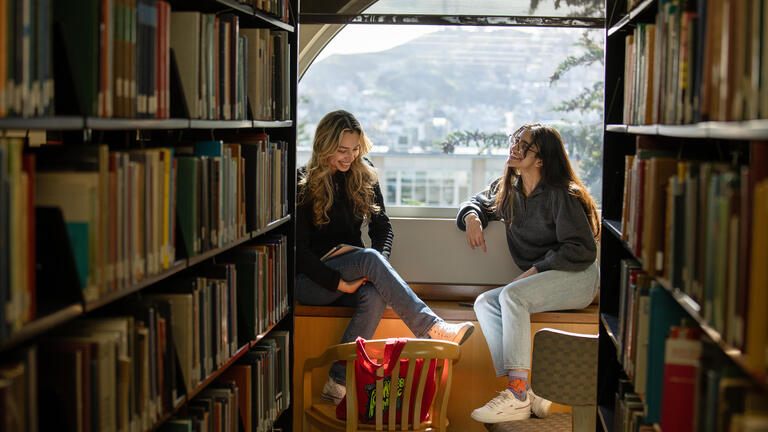 English, BA
The Ignatian Literary Magazine
An integral thread of USF's historical tapestry for more than 100 years,The Ignatian is our student-run annual literary magazine.
It strives to publish outstanding two-dimensional works, be they pieces of fiction, creative nonfiction, poetry, drawings, or art in any form lending itself to print. Edited by undergraduate students and supported by Assistant Professor Omar F. Miranda, The Ignatian's submissions are open to all artists & writers.
VIEW THE IGNATIAN LITERARY MAGAZINE WEBSITE
It was such a feeling of pride to hold the new issue of The Ignatian at the end of the year. Being on the Ignatian staff was some of the most valuable experience I got from college, from collaborating with peers to seeing different sides of the writing process to learning how to navigate the official channels of the University. I worked harder on that magazine than any other project in college, and it was by far the best thing I did with my time."
LISA ELLIS '15 Former Co-Editor, The Ignatian
The History of the Ignatian
The original Ignatian was first released in 1910 as a literary journal, alumni magazine and sports report. This format lasted until 1924, when the Ignatian morphed into The Don, USF's yearbook. In the 1930s and 1940s, The Don became the San Francisco Literary Quarterly (SFLQ), publishing writings by students, faculty and staff. In 1960s, a magazine called The Gaviota replaced the SFLQ. During the free speech movement of the 1960s, the magazine moved off campus, since the editors felt that their freedom of expression was threatened.
While The Ignatian was on hiatus in the 1970s, USF's student newspaper, The Foghorn, collected and occasionally published student work in a special section. Finally, in 1988, the current Ignatian was revived due to student interest and renewed ASUSF funding, though it appeared in a newspaper format for several years.