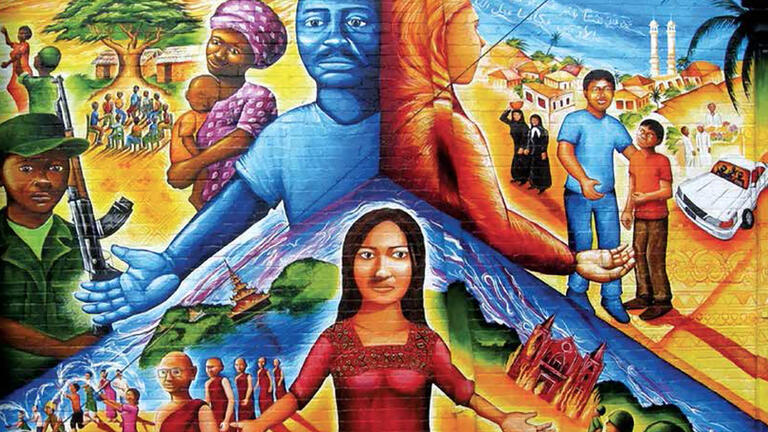 Migration Studies, MA
Program Overview
The Master of Arts in Migration Studies is a two-year, 31-unit program that begins each fall. Students are given the option to study at the Universidad Iberoamericana in Mexico City (classes are conducted in English) during the second semester, but an identical curriculum is offered at USF. Students who study in Mexico City return to USF for their second year.
The program consists of five core courses, four special topics courses, and four research seminars. Summer fieldwork and immersion trips are available, including opportunities offered worldwide by the more than 200 Jesuit universities and Jesuit-affiliated institutes and social service agencies.
FAQ
A master's dissertation is not required. Instead we require either an article that is deemed publishable by a faculty committee or an applied project. Students do not need to have an article published. The committee determines if it's worthy of publication. Each semester students take a one-unit research seminar. The seminar is designed to help students with the steps of writing a scholarly article about migration based on their own interests and research or an applied project based on the needs of a migrant organization or government agency.

No. While we encourage students to take advantage of this opportunity, an identical curriculum is provided at both USF and Ibero during the second semester.

The only additional costs in Mexico are airfare and housing. The cost of living (housing, food, etc.) will be much less in Mexico than in San Francisco.

The program only begins in the fall.

Our classes are offered in the late afternoon and evenings, making it possible to work and complete the program. If you are working and planning to spend second semester in Mexico City, we recommend that you speak to your employer as soon as possible.

Approximately 12-15 students per cohort.