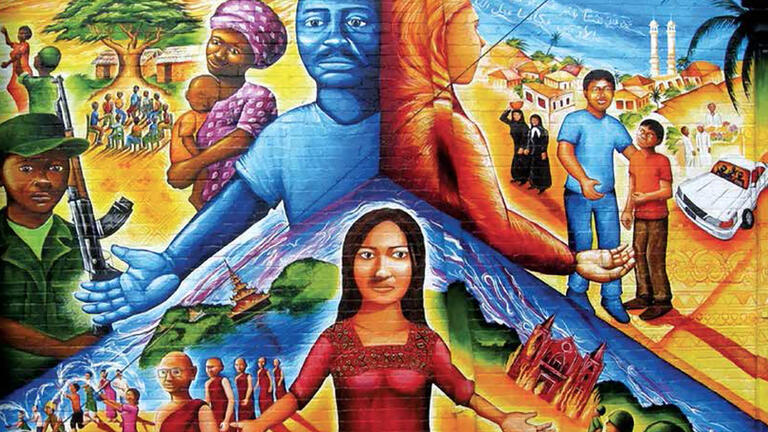 Migration Studies, MA
Financial Aid & Scholarships
Our program offers some scholarships that are awarded to students on a competitive basis, travel grants, as well as teaching and research assistantship opportunities.
Program Scholarships and Research Awards
Program Scholarships are merit-based scholarships awarded to new students. All applicants, U.S. and international, are considered for these scholarships at the time of admission consideration. They are limited in number and vary in amount and cover part of tuition costs. Scholarship awards will be indicated in your admission letter. Applications completed by February 1st give priority consideration for a program scholarship.
MIMS Travel Awards are awarded to assist students with the costs of conducting their capstone project research and travel related to research and conferences. These scholarships, which are limited in number, are awarded in three cycles — summer, fall, and spring.
The Dean's Scholarship is a one year, $25,000 scholarship award toward tuition and fees for one student. In addition, the awardee will attend a dean's reception, receive conference funds, and be featured on the program website. Apply for the program by the priority deadline to be considered. Decisions will be made based on the strength of the application materials.
Resident Ministers, Teaching, and Research Assistantships
Teaching Assistantships — Each semester, several teaching assistantships are available to qualified students to assist MIMS faculty in courses and course-related research.
Research Assistantships — At times, MIMS-associated faculty will receive funds to hire research assistants.
Resident Ministers — Campus Ministry has a small number of Resident Minister positions, MIMS recommends individual candidates to apply to them.
Other Opportunities
Visit the Student Affairs Internship Program website. In addition, U.S. citizens or permanent residents can also find USF job postings at the human resources website.
Find non-USF opportunities at the Office of Graduate Admission's Non-USF Financial Aid page.