Urban & Public Affairs, MA
Train to develop public policy. Dig into grassroots organizing. Engage community and advocate for change.
The Fall 2023 application is now open. The priority application date is February 15, 2023.
Learn How to Change the World
Take classes in urban studies, politics, sociology, and public policy. Combine them with hands-on experience in community-based research, policy design, policy analysis, advocacy, and implementation. Graduate ready to formulate policy and initiatives for more equitable and vibrant urban areas.
The USF Advantage
San Francisco Advantage
Come study policy in San Francisco, the center of change and the home of national breakthroughs on environmental issues, gay rights, and housing. Make the city your classroom and your cause.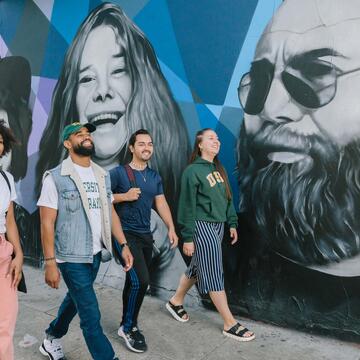 Urban & Public Affairs, MA
Kresten Froistad-Martin, Program Manager
Masonic, Room 106
2130 Fulton St.
San Francisco, CA 94117
Support Urban & Public Affairs