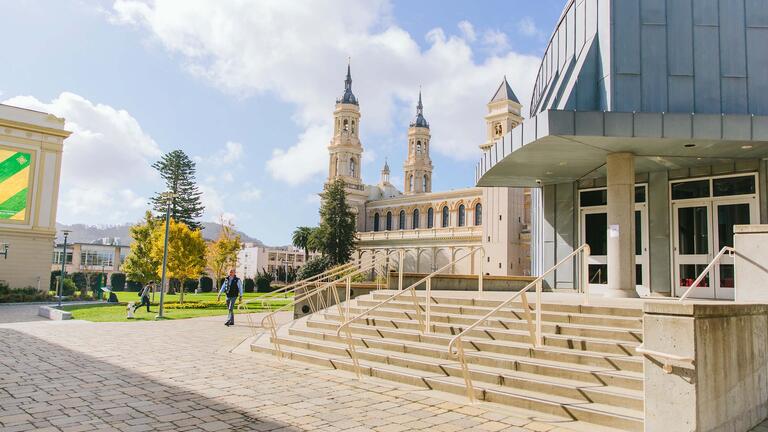 International & Development Economics, MS
Summer Bridge Program
This 4-week pre-course, ECON 191, provides a refresher in calculus and statistics, foundational skills necessary to succeed in the Master's program. As such, they should prove useful even for students who have already completed coursework on similar material. If you have not studied these topics previously you should make every effort to study the material before arriving.
Arriving early to take these courses will also give you more time to settle into San Francisco and get to know your classmates before beginning regular courses in the fall semester. 
The 2023 Summer Bridge Math Program will run from Monday, July 24 to Thursday, August 17, 2023, in person, at the USF Hilltop campus. The class meets 9 am - 12 pm, Mondays - Fridays for four weeks. 
How to Apply
Open to anyone admitted to the program, including international students.
Apply Online
Create an online application for the Master of Science in International and Development Economics.

APPLY NOW

Indicate Consideration for Summer Bridge
In the program information section, select the following:

Program: International and Development Economics (MS)
Select a term
Campus: San Francisco
Enter the two highest-level math or statistics classes you have taken with a C grade or better

Program Specific Instructions
Please review the specific application instructions.
For any questions regarding the Summer Bridge Program, please email idec@usfca.edu.