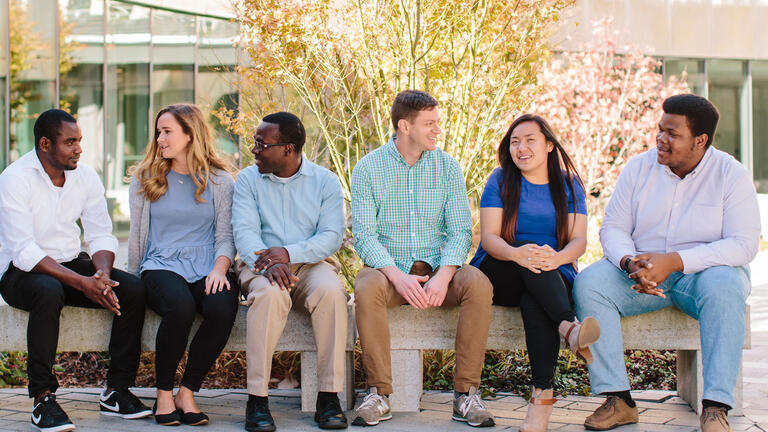 International & Development Economics, MS
Program Overview
The Master of Science in International and Development Economics is a two-year, 36-unit program in which students take three to four classes each semester, including an overseas field research project over the summer. Students desiring to go part-time can complete the program by taking two classes per semester for three years, undertaking their summer field research between the second and third years of the program.
Topics of Study
Econometric evaluation of development project impacts
Effects of globalization, international integration, and trade
Macroeconomics of developing countries
Agricultural economics and commodity markets in developing countries
Microcredit and microinsurance
Behavioral economics and studies of war and violence
Health and environmental policy in developing countries
Causes of poverty and famine
Women and development
International finance and currency stabilization
International labor markets and migration
Curriculum
Foundation Requirements
The foundation requirements represent three bodies of knowledge that all graduate students must acquire before enrolling in the core courses. Requirements are waived if they have been met by previous studies or work experience. In addition, students are expected to have competence in standard spreadsheet applications.
Economic Theory – The fundamentals of economic theory at the undergraduate level, including intermediate microeconomics and intermediate macroeconomics.*
Mathematics – A fundamental understanding of college calculus and the ability to apply calculus and basic linear algebra to economic models.
Statistics – A basic knowledge of statistics, including random variables, probability distributions, confidence intervals, and hypothesis testing.
* Non-economics majors who have not taken Intermediate Microeconomics, Intermediate Macroeconomics, or Economic Methods (applications of mathematics and statistics to economics) take these classes as they begin the IDEC program. Students having taken these classes who did not earn a grade of B or higher are conditionally admitted. Conditional admission is removed when these requirements are satisfied, and such students are still able to complete the program in two years.
Overseas Field Study
Field study is coordinated with the help of a faculty adviser. The field research takes place in the summer between semesters of study at USF. Research collected during the field study can be applied toward the graduate research project. While the department and its faculty have developed relations with partner universities in the Philippines, India, El Salvador, and Guatemala, students are not limited to these partnerships and can identify and set up an internship at sites in other countries. Travel stipends are available from the university to help cover the costs of the summer internship, but are not guaranteed.
Master's Research Project and Oral Presentation
In this seminar, students study and discuss a number of published empirical papers in international and development economics, which will serve as a guide for their own empirical work.
Summer Bridge Program
The Summer Bridge program is uniquely offered to non-economics, non-math students.