Equipped to Lead and Succeed
USF Student Teachers Practice What They Preach
They bring Jesuit values to a public school in the Western Addition
Summer school doesn't need to be a drag. In the School of Education's Summer Academic Program (SAP), middle and high schoolers make spaghetti towers as a break from math class.
The SAP started in the spring of 2021 with a Jesuit Foundation grant. Some teacher candidates in the Master of Arts in Teaching program at USF teach in Catholic schools, but need student teaching placements in public schools to get their teaching credentials. The SAP, at Gateway High School in the Western Addition, helps them to meet their required hours — and it helps their students get excited about school.
The Joy of Learning
The SAP puts two or three teachers in each classroom. "Everything is centered around joy — the joy of learning and the joy of being together," said Imène Ghernati, program director for SAP.
"Some of the boys in our class made a full-on basketball hoop yesterday out of cardboard, piping, and hot glue — unprompted," said Torie Palmer MA '23. She teaches eighth grade with fellow student teacher Phyllis Tonna MA '23.
"It's great to see the kids think outside the box and run experiments on their own will," Tonna said. "It's an opportunity that other programs might not have."
New Rules
Following practices taught in the School of Education, Palmer, Tonna, and the eight other USF student teachers in the program don't even think about following strict schedules and enforcing perfect behavior. Instead, they listen to their students and plan around their needs.
"I'm changing all my lesson plans to get them working and building with their hands as much as possible," said seventh-grade teacher Jamie Lawrence MA '23. He noticed that students struggle to focus on worksheets and textbooks but perk up at the chance to make things. "We're going to use spaghetti to build all kinds of things as our engineering lesson," he said.
Manuel Reyes MA '23, one of three sixth-grade teachers, said teamwork among the teachers is key to making students feel heard. "Some students are ahead, some are further behind, so it's nice to have three of us in a small classroom so that we can address those students directly," he said.
To get sixth-graders to open up, Jessica Lin MA '22 strikes up conversations with them. "We talk about what they like about the city, since I don't live here, and they ask me all about San Jose," she said.
Ninth-grade teacher Eloy Ortiz MA '23 shoots the breeze with students too. "It's fun to get to know them and hear what they like to do. Since it's summer, all they really want to do is talk about baseball," he said.
Ortiz loves teaching English and getting students to love reading. The program provides each student with a Kindle for the summer, and it's been a success, he said. "The Kindles have become a bit of a distraction, but if reading is their distraction, I'm happy."
Ortiz said the program is all about treating students with respect. "If they don't like a book, I'll talk to them about what they do like to read," he said. "I build a relationship with the students because I've seen that they'll try if they see that I'm trying to help them."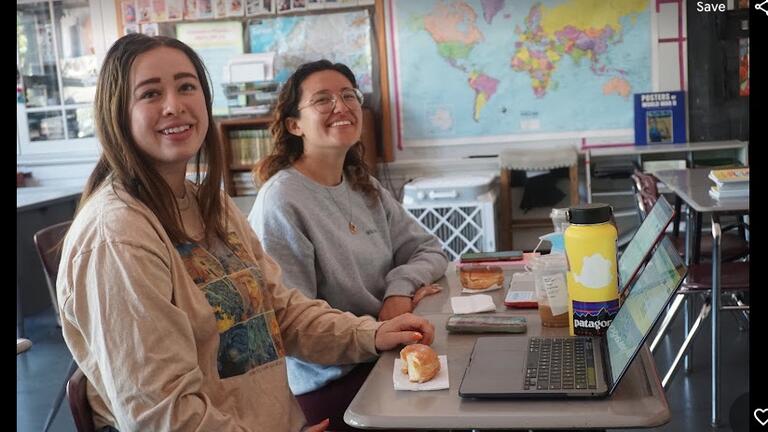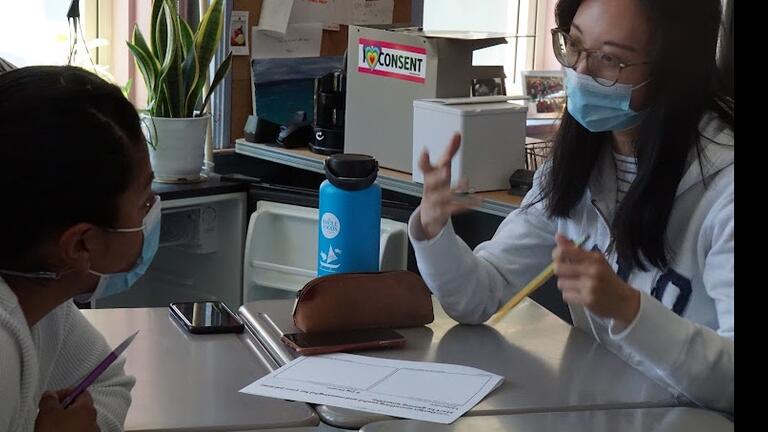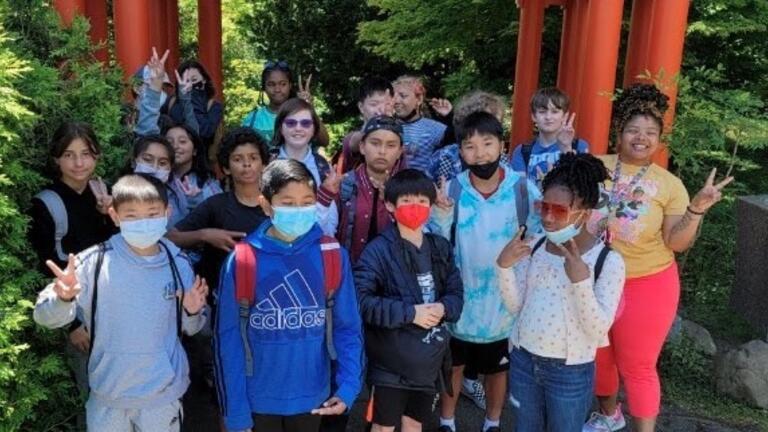 Torie Palmer MA '23 (left) and Phyllis Tonna '23 discuss teaching plans at Gateway High School in the Western Addition.
Jessica Lin MA '22 teaches in the Summer Academic Program at Gateway High School.
DiAnna Baker, a leader in the local nonprofit Boys and Girls Club, takes SAP students to the Japanese Tea Garden in Golden Gate Park.