Campus Life
Students Move to Campus, Start Their Dreams
Students and parents give each other college advice and talk about why they chose USF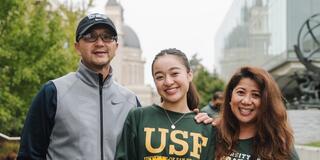 On August 21, incoming first-year students moved into their residence halls and walked the campus with their friends and families, absorbing the sights of their new home. On this day, we asked some students why they chose USF. And we asked parents what advice they have for their kids. Students gave their parents advice, too.
Megan Madlangbayan, from Union City across the bay, said that she is at USF because of the nursing program, because of cura personalis, and because "When I first saw this campus, I fell in love with it. It feels like a dream to be here."
Her mother, Maggie, said, "I am so proud of her. She is walking in my footsteps of being a nurse. She wants to take care of others." Her father, Erwin, said to Megan: "Meet new people. Make the most of it."
Image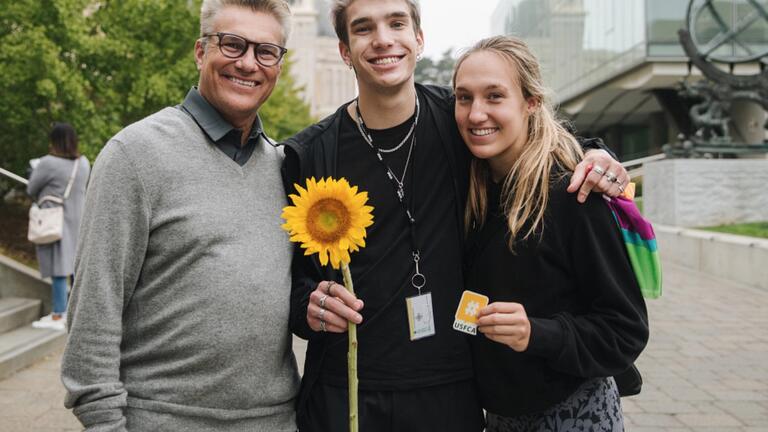 Willy Stout, from Minneapolis, looked at six schools on the West Coast. He said that when he visited the Hilltop two years ago, he wandered the campus and stumbled across a student who gave him an unofficial tour. "Everyone on campus was so friendly," he said.
Willy's father, Chris, had this advice for his son: "Get involved. Don't be afraid to meet new people that you wouldn't meet if you didn't join."
Image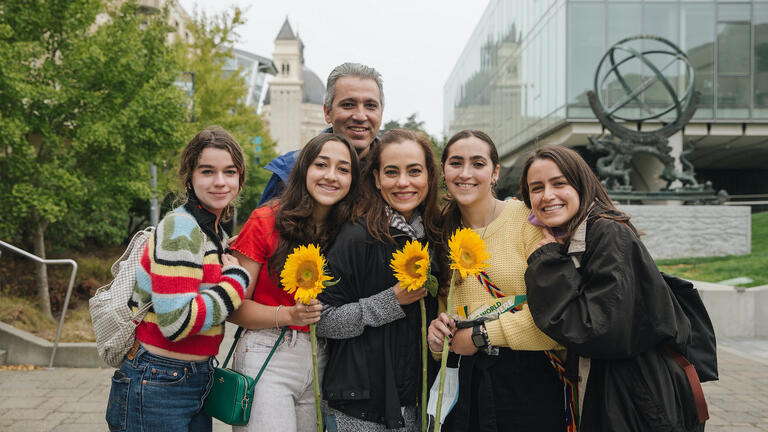 Camila Pardi (second from right), a nursing student from Venezuela, said she loves San Francisco and likes the small classes at USF. "Enjoy school! Share your Catholic values. Be patient with us," said her father. "Don't cry too much," said Camila.
Image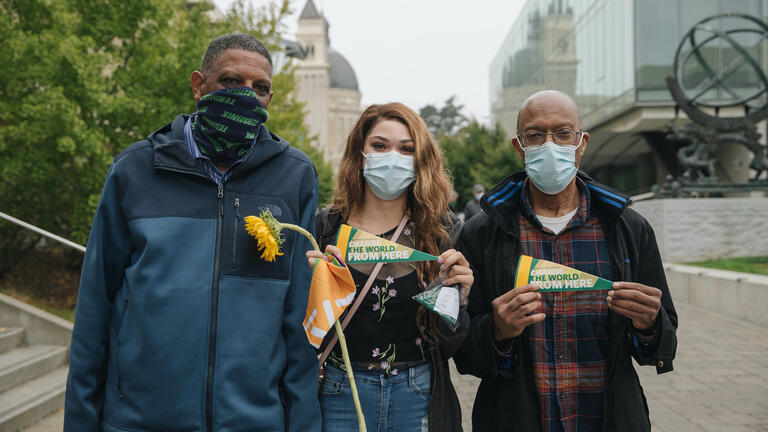 Viktoria Gilbert, from Alameda, said she chose USF because it's in the city, it's close to home, and because USF kinesiology is "the perfect program for me."
Her father, Marichal (left), said, "No boyfriends!"
"If you miss me, you can visit," said Viktoria.
Image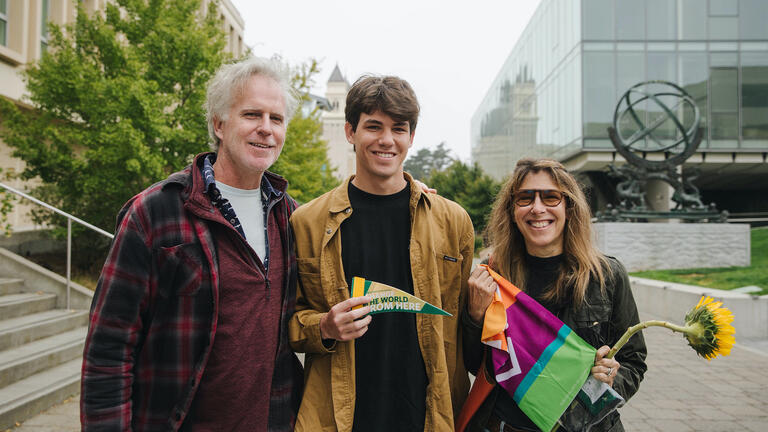 Lucas Carmody, a biology major from Brooklyn, New York, said he chose USF because he wanted a change from his own city. "Be yourself," said Christian, his father. "Get some sleep," said Louise, his mother. "Don't miss me too much," said Lucas. "I'll be back."
Image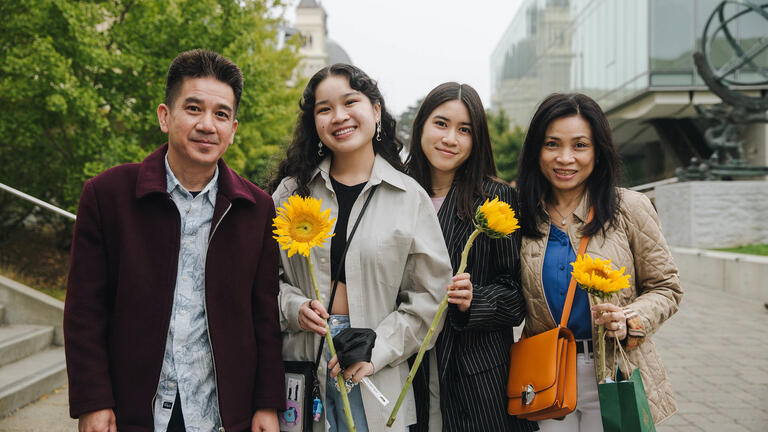 Kelly Tran (second from left), a communication studies major from San Diego, said, "USF is a small campus in a big city. It's close to home but not too close." Hue Dang, her mother, and Dung Tran, her father, both said, "Take care of yourself!" Kelly smiled and said, "Miss me."
Image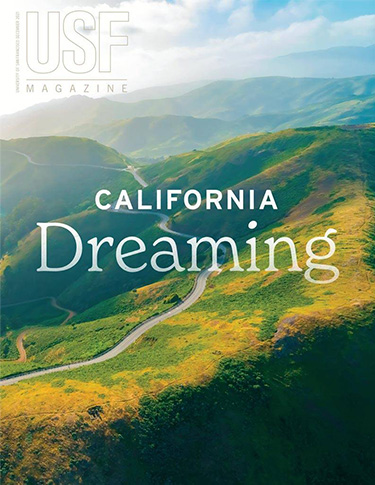 Featured in USF Magazine
This USF News story was published in USF Magazine, where you can find feature stories about university life, alumni Class Notes, and information about events at USF.