Passion for Justice
Students Fight Gentrification — and Win
They worked with a local nonprofit to protest MUNI fare increases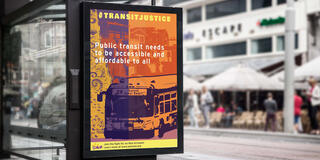 How does it feel when you have to choose between paying for food and paying for the bus?
Isabel Tayag '21 spent part of her internship with South of Market Community Action Network (SOMCAN) talking to MUNI users about their daily transportation experiences and the burdens a proposed fare increase might bring.
She collected their stories and shared them with her supervisors at the nonprofit, which seeks better protections for workers and families in San Francisco.
Then, at a San Francisco Municipal Transportation Agency board of directors meeting, Tayag was asked to share some of those stories. 
"I was shaking, but I pushed through," Tayag, a sociology major, recalled in a blog post. "In fact, that moment really solidified my dream of becoming a lawyer — there is power in words and there is power in speaking up for those who don't have the privilege to attend an SFMTA board meeting at the top of the Uber building at 2 o'clock on a Tuesday afternoon."
Posters for Justice
Tayag wasn't the only USF student working on SOMCAN's Transit Justice Campaign earlier this year. Students in Rachel Beth Egenhoefer's Design Activism class, which works with nonprofits every semester, created posters and images to help promote it.
In the end, SOMCAN's campaign helped to make a difference. The San Francisco Board of Supervisors voted to freeze MUNI fare increases for two years.
Over the years, USF students from multiple graduate and undergraduate programs have worked with SOMCAN, one of USF's many community partners. One student, David Woo MA '17, was hired as SOMCAN's community development coordinator after his internship there.
"The staff at SOMCAN are educators in their own right, sharing their expertise and experience to shape how our students understand justice issues in the world around them," said Star Plaxton Moore, director of community engaged learning at the Leo T. McCarthy Center for Public Service and the Common Good. "They're very much in line with our Jesuit values: a grassroots organization looking to change systems and structures of oppression."
Chances to Make Change
Tayag connected with SOMCAN through the Community Empowerment Activist program at the McCarthy Center. Tayag liked her experience so much she's signed on for another year as a community empowerment activist. This year she'll be working with a violence prevention group in San Quentin State Prison and also co-teaching an activism class with McCarthy Center program manager Jackie Ramos.
"USF has so much to offer," said Tayag. "Apply to things, even if you don't think you'll get them. Put yourself out there."
PJ Eugenio, who led the Transit Justice Campaign at SOMCAN and supervised Tayag, said it's great to have USF students engaged in the work.
"Not only do our interns learn about the families living in our community and the issues affecting them, but they're a major help to us," he said.
---
Featured in USF Magazine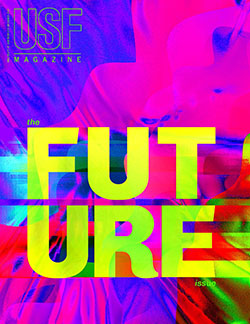 This USF News story was published in USF Magazine, where you can find feature stories about university life, alumni Class Notes, and information about events at USF.