Diversity
Never Give Up on Something You Believe in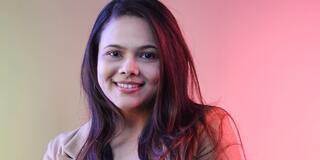 I can't believe I'm almost graduating and completing my master's in health informatics, recognized Neha as she started to share her journey.
Neha has received advice and support from her parents every step of the way. She grew up in a little village in the Indian state of Maharashtra. Early in her adolescence, she and her family relocated to Mumbai, a bustling metropolis with a distinctive speed, dialect, and culture that was also a major center for employment. Although she found this shift difficult, she learned to persist.
During her early scholastic years, Neha needed to improve math and science. Neha wanted to pursue a career in science, and she and her mother had to put in a lot of effort to learn, master, and be prepared for the board exams. The scores of Neha's board exams were outstanding! She had succeeded! "It was my first big accomplishment," said Neha.
During her undergraduate engineering years at one of Mumbai's top universities, Neha investigated as many committees as she could. She joined the National Service Committee, which offered a program to adopt a village. The committee members identified the community needs and planned several workshops for women. Serving others became a crucial component of her journey and objectives.
With successful academic beginnings, Neha knew she could explore further. She did her international schools and programs research and found USF. "A highly ranked health school with a diverse student population and faculty leading relevant research. Now, as a student, it is a privilege to be here. We all come from different backgrounds and have different stories. We get to learn from each other and share our own experiences," said Neha.
Neha became the first in her family to pursue her education internationally. This meant growing emotionally, socially, becoming independent, and even supporting her parents in this process.
For Neha, her education is an opportunity to learn and apply her knowledge to improve the world and, in her case, the world's health.  In the Health Informatics program, Neha has experienced how health tech can help people. She's gaining knowledge and first-hand experience about bringing real-world change.
My advice for those planning to join this university, Neha said, is that you should go for it. You'll be getting such a diverse experience, and the professors are very supportive. You will not be alone; those in your class will help you. It's a fantastic journey and a good headstart for your career. It is not easy, but I don't regret it.