Engaged Learning
Latinas Homeschooling
International & Multicultural Education master's student Georgina Aubin '18 studies the motivations for, and experiences of, homeschooling in the Latina community.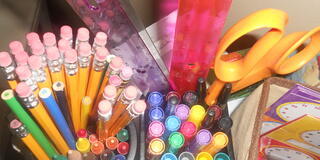 As a rapidly growing educational alternative in the United States, homeschooling inspires mixed reactions in any setting. In a field where little research has been done on homeschooling in general, even less has been pursued in the area of minority groups homeschooling. Beyond the initial questions of why people choose to homeschool, I wonder how their background as immigrants or members of a minority group affects their motivation and experience of homeschooling. As a project for my Latinos and Education class, I interviewed three Latina mothers who homeschool and compiled their stories as testimonios that reveal a double counter narrative in their life of raising their children.
The interviews I conducted gave me the opportunity to understand the stories of these women who I share the homeschooling experience with. I so appreciated their openness and willingness to describe their backgrounds, goals, and reflections. As I processed all that they had told me, I realized that they actively live in two counter narratives. For starters, the decision to homeschool is a whole-family commitment to hold the full responsibility for their children's education, instead of relying on schools and other educational "experts". Some families choose to homeschool based on personal beliefs that they want to encourage in the home, or based on a desire to have the opportunity to deepen their relationship with their child. Other families choose to homeschool in response to a negative experience in mainstream schooling. Regardless of the reason, homeschoolers make the statement that they are the best expert on their own child. Although homeschooling parents do depend on the expertise and guidance of many educators, they assert themselves as the individuals who are ultimately responsible for the educational path of their children. They live a counter narrative in response to challenges in the current educational system of our nation.
For the Latina mothers I interviewed, homeschooling is a bold option for them to make a difference in their own families and in the life of their children. They embrace their homeschooling in many of the aspects that describe the general population of homeschoolers. In addition to that counter narrative, their choice to homeschool also speaks boldly against the myths that say that "Mexican-Americans don't value education". Throughout the Latinos and Education class we read about how this myth has been both perpetuated and also disproved. The testimonios of these homeschooling mothers reveal that they have indeed faced this myth from other people and within themselves: "How do you manage to homeschool?", "I could never do that - I didn't even go to college." However, they value education so highly that they have restructured their homes and their employment arrangements to accommodate this extreme commitment to their children's schooling. They have found community and have worked hard to provide positive educational opportunities for their children. They daily live this second counter narrative that asserts the value they hold for the education of their children and their willingness to personal sacrifice for that purpose.
I am grateful to my homeschooling friends for sharing their stories openly and vulnerably with me. I also thank Prof. Ursula Aldana for encouraging me to pursue this project.
Georgina Aubin is earning her MA. in International and Multicultural Education at the University of San Francisco School of Education. To learn more about her work, contact her directly at gjaubin@dons.usfca.edu.