Passion for Justice
Supporting Ukraine
USF marriage and family therapy student provides mental health support to those directly impacted by the war in Ukraine.
Thousands of miles from her homeland in Poland, and now a permanent resident of the U.S., Agata Baker MA '22 was in the final months of USF's marriage and family therapy program when news of the Ukrainian refugee crisis in Poland began.
Image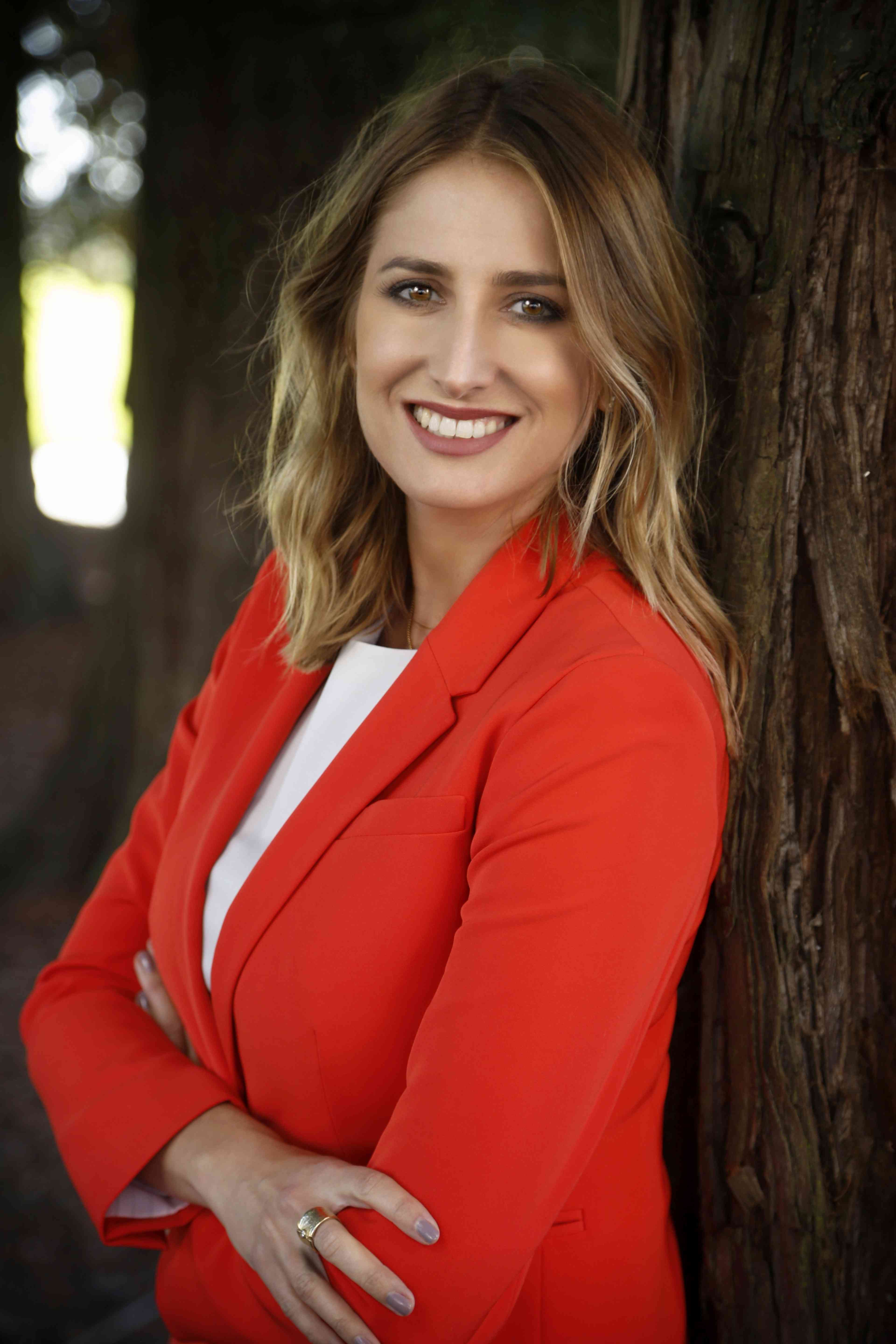 In her final semester, she was earning the required hours of counseling experience for graduation when her grandmother passed away. Baker took a flight to Poland for the funeral and saw firsthand that refugees desperately needed assistance for food, money, housing, and more. She quickly used her language skills and Polish connections to provide support.
Roughly the size of California with a population of about 40 million people, Poland has already welcomed over two million refugees from Ukraine. It's estimated that about one million of these refugees will stay in Poland permanently. Knowing that the need was great, Baker began to work directly with individuals impacted by the war in Ukraine. She supported a family member in successfully evacuating her mother from Ukraine. Through referrals made by friends in Poland, she made numerous phone calls to help individual Ukrainians get the practical support they needed most.
People in the U.S. and Poland learned that Baker was helping and wanted to join her efforts. Baker raised $20,000 and donated the funds to purchase 20 helmets and bullet-proof vests for Ukrainians. The remaining money helped Ukrainian refugees secure housing and food.
Baker went on to partner with a group of American volunteer firefighters in San Diego, California. With her assistance, they were able to send three fire trucks and five tons of firefighting equipment to Ukraine.The firefighters traveled to Ukraine to teach firefighting techniques and strategies for recovering people from rubble. It was a diverse, remarkable effort that Baker was able to provide through her willingness, language skills, and connections.
Baker sees the burnout and exhaustion of her friends in Poland as they strive to meet the overwhelming need of supporting refugees. She is eager to apply the training she received in USF's marriage and family therapy program to further support the mental health needs of refugees and those supporting them.
To this end, Baker is raising financial support for Ukrainian psychologists. She estimates that twelve hundred dollars a month would support a Ukrainian psychologist who could then provide counseling to refugees in Poland. Through her training as a therapist, she knows that mental health workers need to sustain themselves both physically and emotionally. To mitigate burnout and share counseling techniques, Baker hopes to establish a network for mental healthcare providers to meet and talk through their experiences. This model is informed by her time at USF. Baker and her classmates participated in USF courses that offered a needed space to process what they were learning at their traineeship sites.
Baker came of age at the time Poland joined the European Union (E.U). It changed her life and the lives of her generation. Now in the U.S., Baker has her life and heart in two countries. She wants to practice counseling in the U.S. while supporting mental health professionals in Poland. Thanks to her USF training, she has a clear vision of how to support mental health providers in her homeland and the skills to make it happen.