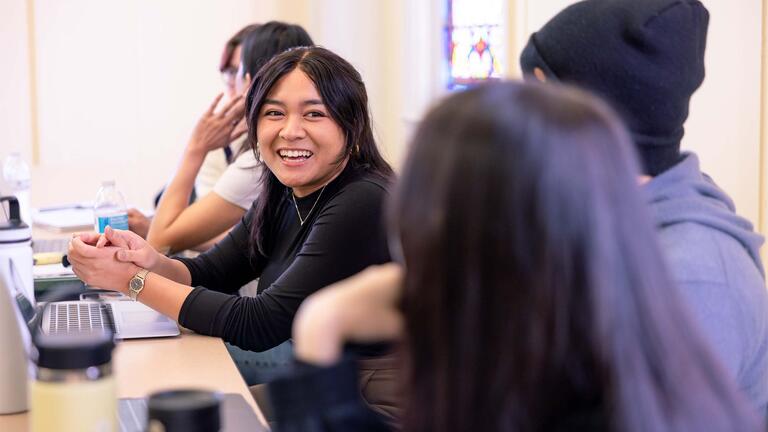 We resist the idea that history is static or confined to the past. Examining current events within the context of history, you'll gain a deep understanding of how the past informs present-day issues at local and global levels. We encourage you to think critically about your place in the world and to become an active and engaged citizen.
Our major and minor programs are designed by a diverse group of professors. We offer a variety of courses in social, cultural, environmental, gender, economic, political, and religious history. With a commitment to diversity, courses cover not just the history of America and Europe, but numerous global countries.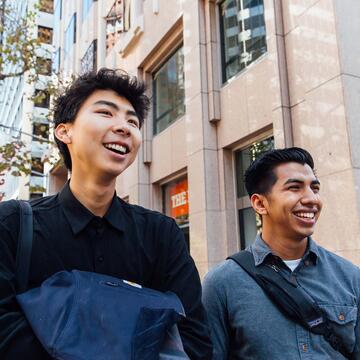 History is not black and white, it is not the memorization of dates, it is the endless possibilities of interpretations of one single event. It opens the door to inquiries and an understanding of why people see a particular situation in different light. Think about the value of transferring this and other analytical and critical thinking skills into your professional career paths."
KATIE HANKS '15
Beyond the Classroom
Students explore local history through walking tours of San Francisco's Chinatown and Mission district; visits to the De Young, Legion of Honor, and Asian Art Museum; lectures and exhibitions at the California Historical Society; and other field trips around the Bay Area. Students are also encouraged to spend a semester studying abroad to experience global history for themselves. There's no better way to understand the history and culture of a place than by immersing yourself in it.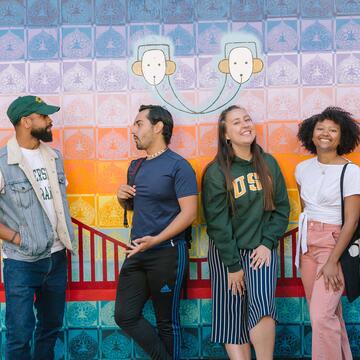 Internships
Our students have interned with the Freedom Archives, Presidio Trust, Alcatraz, Golden Gate National Recreation Area, the California Historical Society, and elsewhere. These opportunities allow students to build off their academic training in history and gain real, practical experience that will serve them after graduation as they embark on their careers.