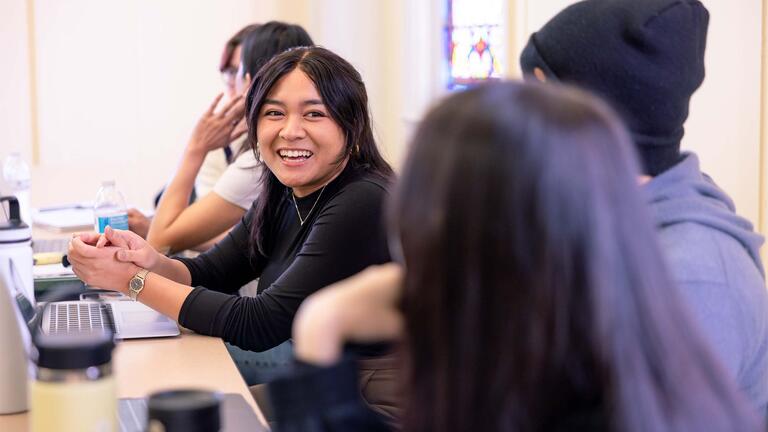 History, BA
Program Overview
Students may concentrate on a specific region—Europe, the United States, Latin America, Asia, Africa, and the Islamic world—or choose to explore global history. History at USF offers both depth and breadth into fields and specializations that reveal the complexity of human societies, past and present.
Major in History and Honors in History
A varied yet comprehensive program of historical study that emphasizes the development of analytical, research, and communication skills. The program is especially suitable for students who are interested in careers in teaching, law, government or nonprofit service, institutional research, and management, or who wish to pursue graduate study or professional training.
Special Degree Programs
Dual Degree in Teacher Preparation
The Dual Degree in Teacher Preparation program provides an accelerated, rigorous education leading to a bachelor's and master's degree as well as a preliminary California teaching credential.
Pre-Law Programs
For students interested in pursuing law school, USF's History department offers the opportunity to bridge your major with USF's Law School through the 3+3 Law Degree program.