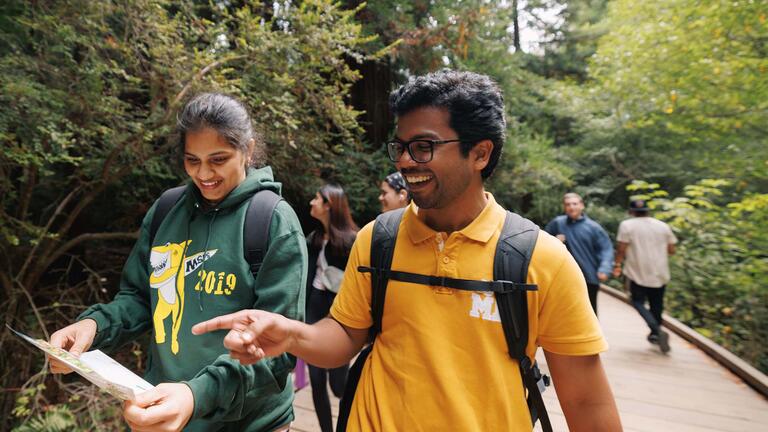 Environmental Studies, BA
Study Abroad
By 2030, over 60% of the world's population will live in cities, a majority in the global south, calling for students studying in the United States to pay greater attention to these global transformations.
Studying abroad completely changed my life and no one should get through college without the experience!
KELLEEN O'TOOLE '15
Spending a semester in a foreign country in the developing world, such as India, Colombia or Mexico, provides students with an immersion into issues and challenges facing cities and people in these countries.
Students can take advantage of programs that have a focus in urban studies at HECUA in Oslo, Danish Institute for Study Abroad in Copenhagen, Rome, London and Paris, among others.
We strongly encourages students to spend a semester in a foreign country in their junior year and take advantage of the numerous study abroad programs offered by the Center for Global Education at the University of San Francisco.