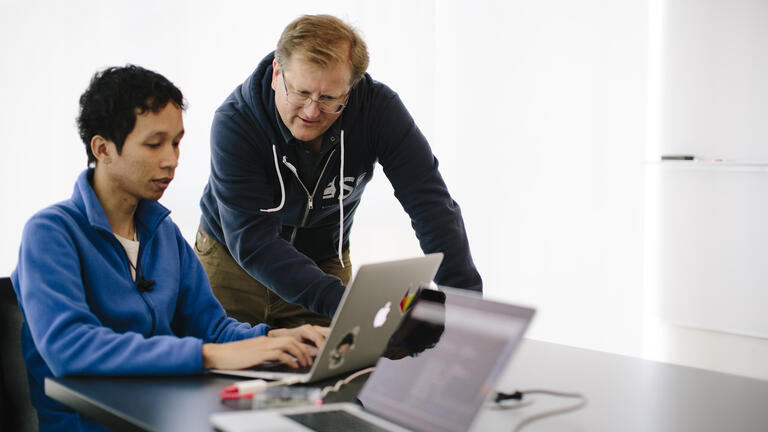 Data Science, MS
How Can Your Organization Participate?
Whether a project is self-contained or part of a larger business initiative, our students are trained to address nuanced, complex and highly-challenging data problems that form part of the broader business context and objectives facing the partner.
You can expect our students to be focused, work diligently, demonstrate a high level of professional conduct, exhibit strong written and oral communication skills, and take ownership of their project. All projects are supervised by a faculty mentor and students typically work in teams of two to three.
The program has provided an exciting opportunity to extend our data science practice into novel areas while engaging a community of learners and practitioners. We're very impressed by the quality and diligence of the candidates and have noted the excellent support that they receive from their mentors. Suffice it to say that our experience has been extremely positive and we plan to continue our association."
HOLLY TOBONI
Director of Customer Analytics at Williams-Sonoma Inc.
More Information 
The best way for companies to participate in the practicum program is to become a member of the Data Institute. Membership provides a host of benefits, including guaranteed student assignments to your practicum project.
Contact us at info@datascience.usfca.edu for more information.