Training for International Work
Justin's fieldwork in Ethiopia gave him the experience he needed to work internationally.
Image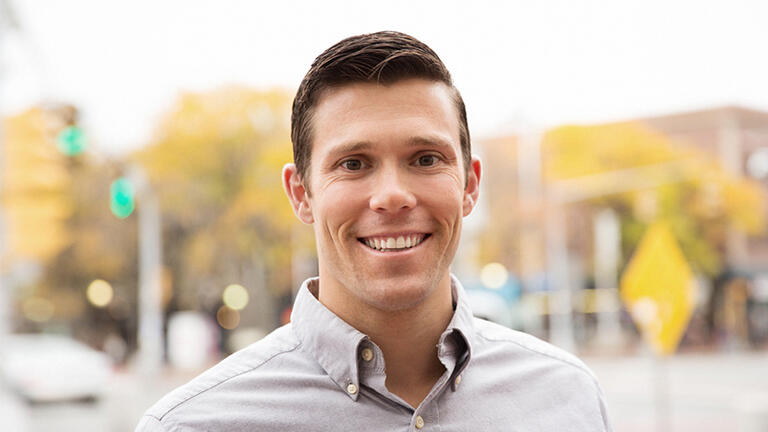 Prior to starting USF's Master's in International & Development Economics (IDEC), Justin Grider '14 was debating whether he should focus on applied econometrics through a PhD program, or fieldwork through the Peace Corps' Master's International program. When he learned about IDEC, he was thrilled to discover it combined the best of both.
"Other programs I looked at either did not have a field research component or were light on econometrics," he said. "These two together ultimately drove my decision to choose USF."
For his field research, he traveled to Addis Ababa, Ethiopia to analyze the economic impact of providing wheelchairs to those who needed them. Employing what he learned in the classroom about statistical analysis, he found that people who are given wheelchair access spend more hours per week working and fewer hours begging on the street.
This experience fueled his thesis, "The Economic Impact of Wheels for Disabled in Ethiopia," which he later turned into an academic paper he co-authored with Professor Bruce Wydick and published in the Journal of Development Effectiveness. The paper was also the winner of the 2014 New Economic Talent Competition and Conference.
Prepared for Success
After graduating from the program, Justin landed a job with Bankable Frontier Associates (BFA), a consulting firm working in the financial inclusion sector in developing countries. In January 2017, he transitioned to a new job as a market user experience researcher with Facebook, where he's part of a research team that works on the company's international growth strategy.
Justin said the IDEC program provided him with three critical skills that helped him succeed professionally after graduation. First: field experience.
"I knew that I wanted to work internationally after school, but a lot of international organizations require previous international experience," he said. "IDEC provided that opportunity to work internationally in a research capacity."
Second: coding. Justin said a lot of quantitative positions now require coding capabilities. Through his classes at USF, he learned how to analyze and manipulate data with the statistical software Stata, which he used every day at his job at BFA.
Third: how to develop specific research questions and answer them with the most effective methodology, a skill that will be essential for his role at Facebook.
Ultimately, Justin said the IDEC program was an extremely rewarding experience, equipping him with the foundational tools he needed to succeed in international work.