Economics for Social Justice
IDEC provided the tools to investigate questions about poverty and inequality.
Image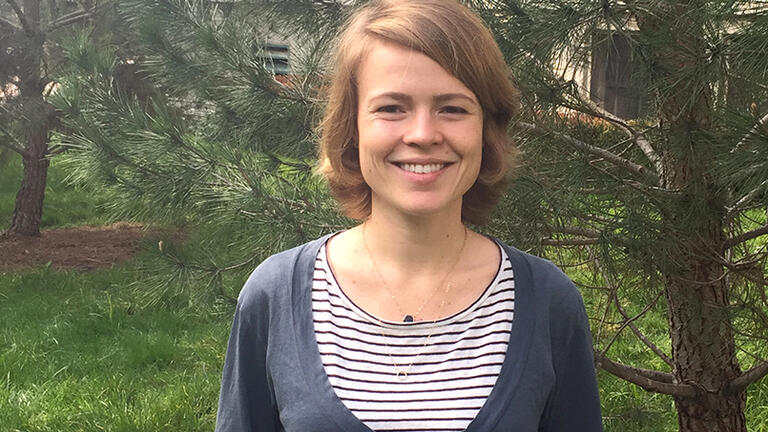 Growing up in Boston, visiting family in South Africa, and working in Mumbai, Kate Pennington '15 became interested in environmental inequality's relationship to income, gender, and race. It inspired her to study development economics in graduate school where she could build a toolkit for asking and answering key questions about poverty and inequality.
"For me, economics is exciting both as a system for scientific investigation and as a tool for social justice," she said.
She chose USF's Master's in International and Development Economics (IDEC) because she wanted practical, hands-on training in applied econometrics and field research design.
"USF's IDEC program is outstanding in its level of econometrics training and focus on field research, preparing graduates for high-responsibility roles at research institutes, think tanks, NGOs, and other organizations," she said.
Field Research Abroad
For her summer field research, a required component of the IDEC program, Kate traveled to several cities in India to learn more about the impact of climate change on migration and entry into sex work for women in rural India. Kate met with sex workers and key NGOs to build context for existing data on this subject.
"This sort of background building is extremely important and unfortunately often missing from economic research," she said. "It's necessary for understanding the people you are learning about, assessing external validity, and figuring out what the right questions and obstacles to analysis might be."
Her research was the basis for her thesis, "Chutes and Ladders: Climate Variability and the Decision to Enter Sex Work in India."
A Career in Academia
Although Kate initially planned to use the skills she built through the IDEC program to pursue a career in policymaking and evaluation, the program ended up convincing her to pursue a PhD in applied economics.
"I gained a tremendous amount from working with my adviser, Jesse Anttila-Hughes, who fed my excitement about research and helped me understand what a life in academia might look like. His infectious enthusiasm and passion for econometrics done right taught me a lot, both in the classroom and in my thesis."
Now, Kate's pursuing a PhD in Agriculture and Resource Economics at the University of California Berkeley. She said that the IDEC program helped to strengthen her application and that the IDEC faculty were extremely helpful throughout the application process.
Building off the work she did at USF, Kate is studying how climate change impacts environmental inequality as well as the relationship between environmental justice and politics.