Passion for Justice
USF Grad Blows the Whistle on Racism
He wins a battle against bigotry — and fights a financial system that abets it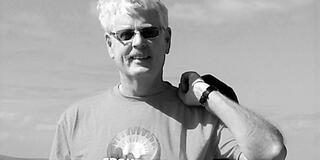 Mark Hurtubise EdD '89 waged and won a three-year battle against systemic racism. And he's not done yet.
In 2017, when he was president and CEO of the Inland Northwest Community Foundation, now called Innovia, in Spokane, Washington, Hurtubise learned that the foundation was donating thousands of dollars to a nonprofit called VDare, which defines America as "a white nation, for white people."
Hurtubise refused to sign the grant check to VDare. Innovia's board of directors argued that it wasn't Innovia's place to deny funding to any nonprofit. "But in this case, the board enabled hatred by allowing a donor to hide beneath a white hood of anonymity," he said.
Charity as a Home for Hatred
Under the auspices of a donor-advised gift fund such as Innovia, a donor gives money to a given cause, such as health care or education, and then may specify the 501(c)(3) nonprofit organizations to receive that money.
According to the Southern Poverty Law Center, 87 hate groups in America hold nonprofit status. VDare is one of them. Each year these groups receive millions of dollars in tax-exempt donations.  
"Donor-advised funds prevent transparency and enable donors to remain anonymous," said Louise Carroll, adjunct professor in the USF School of Management. "Many of us in the charitable sector have been raising the alarm on this for years but little action has been taken."
For three years, Hurtubise urged Innovia to stop financing VDare. Then, last March, six days after the Southern Poverty Law Center and the Council on American-Islamic Relations released a report on how charitable institutions including Innovia contribute to hate groups, Innovia announced that it would change its policies so that it would "never again provide grant funds to organizations that promote hate."
Next Step: Washington, D.C.
With the Innovia case now finished to his satisfaction, Hurtubise has turned his attention to a larger cause: plug the legal loopholes that enable the funding of hatred.  
"Currently, if you want to form an IRS tax-exempt 501(c)(3) nonprofit, you check the 'educational organization' box on the IRS application and provide a brief explanation of purpose, and there's a remarkably high probability of IRS approval," he said. "No one determines whether 'educational' is code for teaching whites to hate. I want to expose philanthropy as a financier of hate at the multi-million dollar level."
How?
"Get Congress to get the IRS to approve only nonprofits whose charters and activities support all protected classes under federal law — color, religion, age, disability, sexual orientation."
Why Do This?
Hurtubise retired in 2017. He could spend his time writing, taking photos, or traveling with his wife, he said. Instead, he spends about 15 hours per week working on finance reform.
He said he does this work because he wants to stop the type of violence that Norris Cooley experienced in Spokane. In 2017, Cooley, a 66-year-old Black man, was working in his garage one evening when two younger white men approached him. "One of the white men pulled out a gun, shoved it in Cooley's face, and said, 'I feel like shooting an n-word today,'" said Hurtubise.
Hurtubise also does this work partly because of USF, he said. "My USF doctorate provided me with qualifications to be appointed president of two colleges and a leader of a community foundation. I also still have memories of Jesuits marching alongside others during the civil rights movement. For that, I will forever be grateful."