Sisterhood Now
USF School of Education research team hosts leadership after-school program for female high school students.
It's a Tuesday evening at Berkeley City College. Ten high school students gather in a classroom engaged in conversation about girls and the school to prison pipeline. The students are preparing to present their culminating projects from a ten-week leadership after-school program. Led by a research group from the USF School of Education, the after-school program is designed specifically for female high school students of color. It studies the impact of an after-school program in developing young women's leadership, agency, and empowerment amidst social forces that impede their development.
"Low-income young women, particularly young women of color, make up a disproportionate number of school expulsions and juvenile arrests," says Dr. Monisha Bajaj of the USF School of Education. "Such factors have also led in some cases to trafficking and exploitation." Dr. Bajaj leads the team of researchers which includes Leslie Clark '19 and Marylin Zuniga (an educator at Roses in Concrete Community School in Oakland), in partnership with Dr. Rowena Tomaneng '17 who earned her doctoral degree in international and multicultural education at the University of San Francisco and is currently president of Berkeley City College.
The team hopes to understand how interactive workshops offered in an after-school setting can impact young women from under-resourced schools and marginalized communities. In particular, they are measuring impact in the areas of self-conception, identify formation, and understanding of social issues. They hope that the findings will inform how educational policies and practice can better respond to young women of color's needs and realities.
The curriculum Bajaj and her team is using was adapted from the Sadie Nash Leadership Project, an award-winning project that serves high school age young women in New York City and Newark, New Jersey. In addition to participation in weekly interactive sessions focusing on leadership, social justice, and identity, community-building among the cohort is also a special area of focus. Session topics include "Power, Identity, and Privilege," "Gender and Society," and "Different forms of Oppression: Internalized, Ideological, Interpersonal, Institutional." To measure the impact of the curriculum, students completed pre-participation and post-participation questionnaires, and were interviewed upon program completion.
Data is currently being collected and analyzed, but outcomes are already positive. Said one participant, a sophomore at a local Oakland high school, "One thing I'm going to take away from this is learning how to be confident in my voice and what I say because I don't really fight for what I believe in...This class has made me realize i can stand up for what I believe in and I can speak up for things I feel are wrong or right." The USF team will be presenting their findings at a highlighted session of the Gender and Education Committee at the upcoming Comparative and International Education Society conference in April in San Francisco.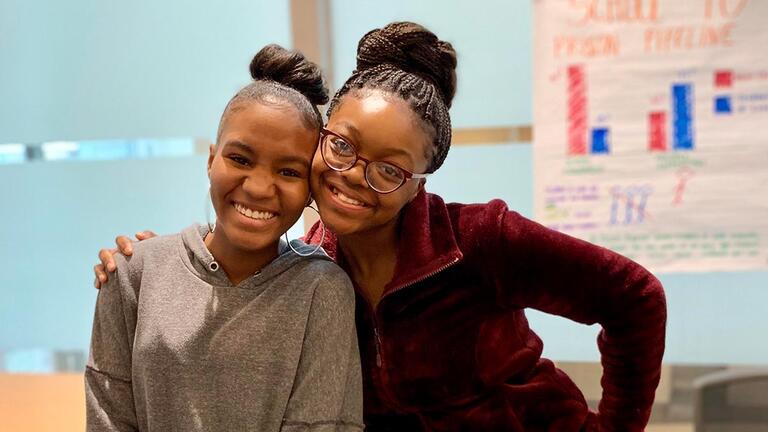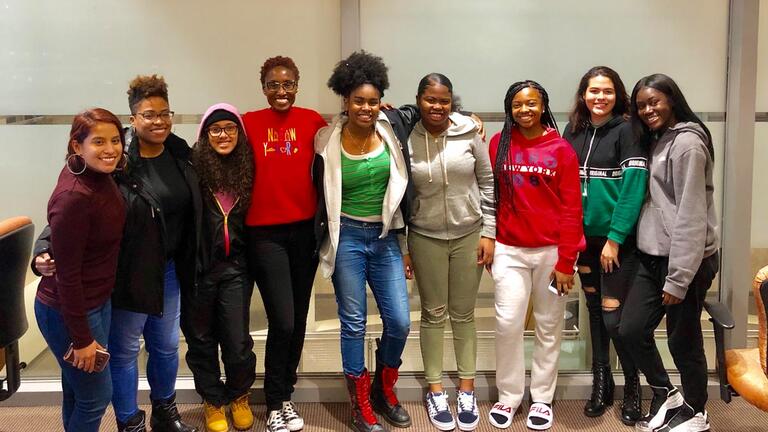 Program participants and co-facilitators with guest speaker Lyvone Picou