Engaged Learning
School Counseling Bootcamp
School of Education Hosts Bootcamp Conference for School Counselors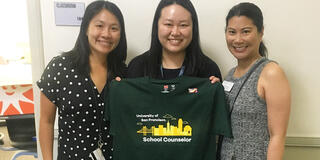 The USF School of Education's School Counseling program kicked off the 2019-20 academic year with the inaugural School Counseling Bootcamp Conference on August 16th. Over 80 attendees including school counseling students, alumni, fieldwork supervisors, and faculty attended the day-long conference hosted in the School of Education.
The conference was established thanks to the vision and expertise of Dr. Angela Tang, counseling psychology department. "The purpose of the event was to provide students a conference experience while teaching attendees basics that they'll need to know before entering their school years."
The conference focused on providing practical strategies for working as a school counselor. The schedule centered around student-idenitied topics of interest and included sessions such as "Students with an Undocumented Legal Status," "College & Career: Middle School," "Special Education & School Counseling," "Human Trafficking," "LGBTQ+ Youth," and more.
"I thought the event was a great opportunity to learn relevant information that applies to our profession and that we will use in our daily work with students," said conference attendee and school counseling student Joel Villalobos '21. "The sessions were informative, not only because they provided knowledge on topics, but also because of useful tools we will take into our field. Overall, I left the conference feeling motivated to apply the information learned to better support my students and school site."
"As an educator with over ten years of experience, I believe I've only ever been to one other conference that reached the quality and scope of the USF School of Education Bootcamp Conference," said attendee Jose Villalobos '21. "All the workshops had pieces I can include when working directly with students, such as providing college information for students with undocumented status, or writing letters of recommendation for students."
The conference culminated in a community event for USF School Counseling program alumni, faculty, and current students. The social created space for attendees to celebrate their conference learnings, connect with one another, and look ahead with excitement for the school year ahead.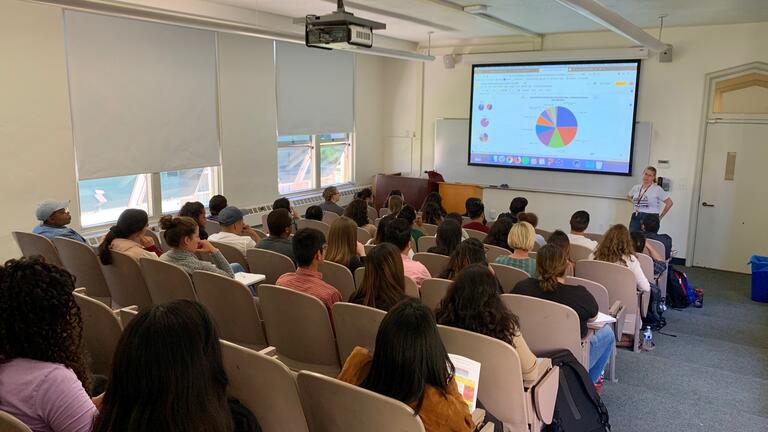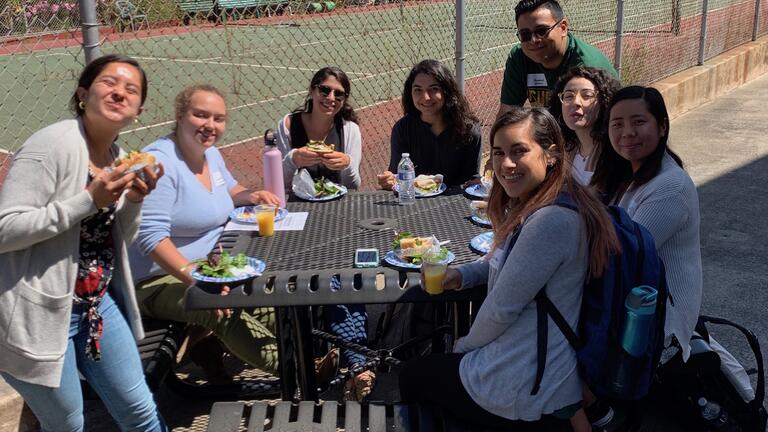 Students sit in a classroom looking at a lecture screen
Students eat at a table outside.