Alumni
A Lifetime of Generosity Inspired By Faith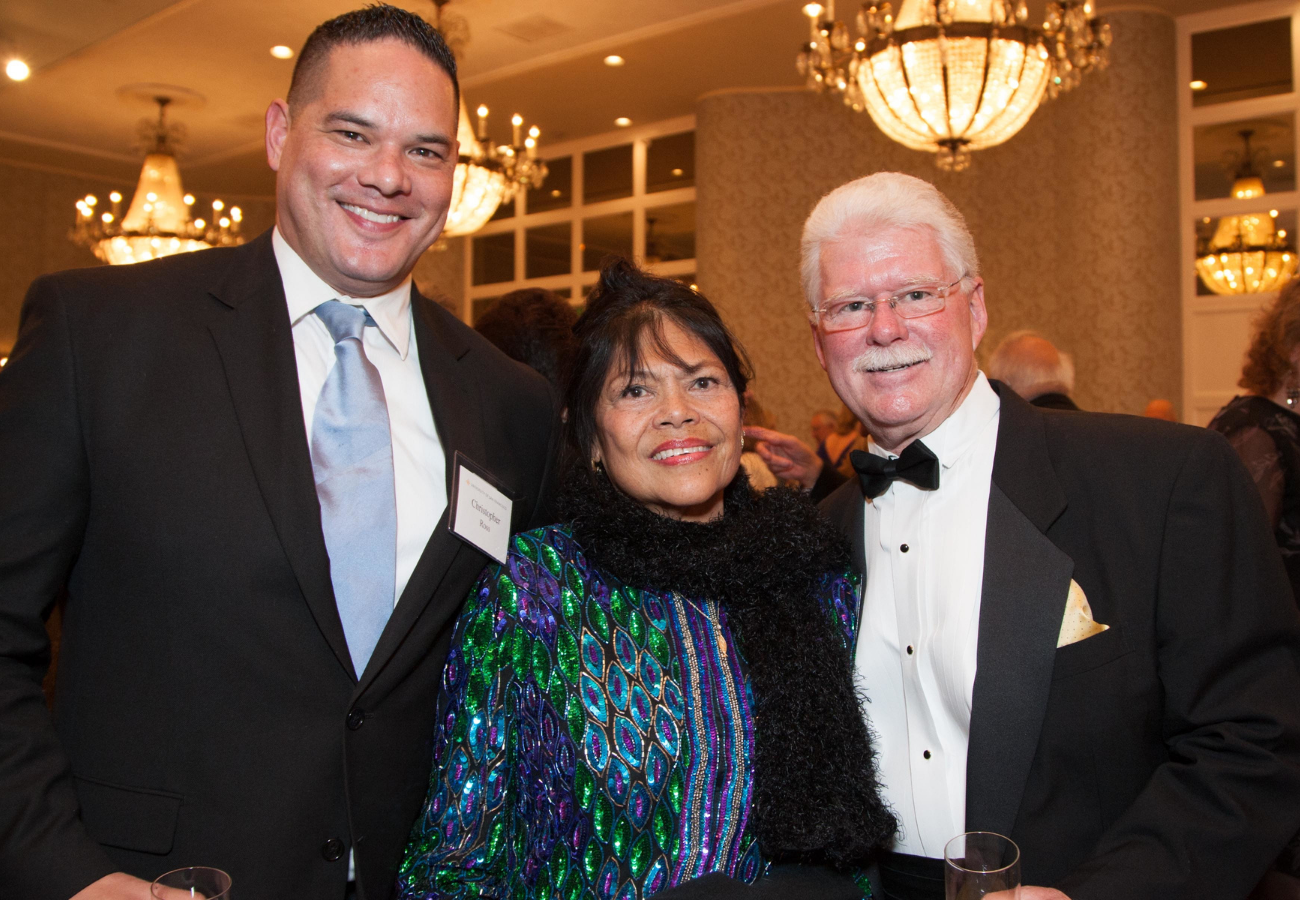 Long after graduating from USF with a Bachelor's of Science degree in Nursing in 1964, Patricia Ross remains dedicated to supporting her alma mater by giving consistent donations to the university community and including USF in her estate plan as a member of the Lo Schiavo Legacy Society.
In addition to supporting USF organizations and programs such as the President's Ambassadors giving society and the School of Nursing and Health Professions, Ross treasures every opportunity to assist the university in any way she can and she encourages others to do the same.
Remembering Core Values Grown at Home
Ross was born in Honolulu, Hawaii, and attended Sacred Hearts Academy, an all-girls Roman Catholic school. It was there that she learned the values of what it meant to be Catholic and embraced the importance of philanthropy.
Since then, Ross has continued to live a life inspired by giving. She believes that the best gifts are those given to institutions like USF whose students can truly benefit from the financial and educational support.
Ross' commitment to her Catholic faith has inspired all of her philanthropic endeavors, and she hopes that her gifts to the university allow more students to learn and grow from a Jesuit education at USF.
According to Ross, USF is unique because of its emphasis on the Jesuit value of cura personalis, caring for the whole person. She fondly remembers how strongly these university beliefs were interwoven into the education she received, and she is proud of the community's initiatives to continue Changing the World From Here today.
"At USF, it was always about caring for the other person — caring for our classmates and caring for other people in our lives," Ross said.
Throughout the years, acts of service and selflessness have been ingrained in her approach to her education and career. This was especially evident when she faced the decision to attend USF.
The Impact of a Jesuit Institution
Ross had always known that she wanted to attend a Catholic university, but she never expected how deeply her connection to the university would grow over the years.
When she reflected back, there were more impactful moments than she could count, and she felt gratitude for the cherished memories and decisions that led her to the university community.
"I love, love, love USF. I couldn't say that I did this or that because of a specific reason. USF just becomes a part of you. It becomes a part of your being. It became a part of me," Ross said.
A Passion Motivated By Service
As a high school student, she spent her time as a candy striper, a term used to describe typically younger volunteers at hospitals. Through volunteering, she received hands-on experience as a nurse aid.
"You wouldn't be able to get that kind of experience today because of all the legalities. We fed patients, picked up medications for nurses at the pharmacies — I loved doing it," she said.
Ross' devotion to caring for others led her to a 56-year career in the Critical Care Unit, E.R., and PACU at various Bay Area hospitals.
Even after retiring in 2013, Ross continued to live by the Catholic values that were instilled in her since childhood. Ross served as a Pastoral Council for the St. John Vianney church and taught classes in the Rite of Christian Initiation of Adults (RCIA).
Although the global pandemic has affected much of the work she is able to do today, she is proud of what she has accomplished throughout her lifetime thus far.
"The two things I love that I was able to do were nursing and teaching. When I reflect back, I enjoy what I did. I had a passion for all of it," Ross said.
To join philanthropists like Ross in support of the USF community, consider making a gift in support of Changing the World From Here: Campaign for the University of San Francisco and the Lo Schiavo Legacy Society today.