Delaine Eastin Inspires USF Phi Delta Kappa Leaders
Delaine Eastin speaks at the USF Phi Delta Kappa fall initiation dinner.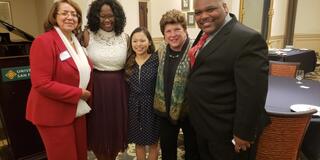 University of San Francisco's Phi Delta Kappa (PDK) chapter was honored to host Delaine Eastin for a lecture and discussion during the PDK fall initiation dinner on November 3, 2018.
PDK, an international professional organization for educators, seeks to promote quality education through applied research, service and leadership. As a professor, politician, and California's first and only female Superintendent of Instruction, Eastin embodies these same principles.
Eastin's lecture centered around a historical account of women leaders in politics. "Delaine spoke with such vigor and passion on issues that resonate with our PDK tenets," said event attendee and PDK member Shawntee Reed. "As a USF School of Education community, she inspired us to reconsider why we're choosing the field [of education], and what type of leadership impact we were going to have in the near future."
The event was attended by current and former PDK members, as well as seven of the eight new members initiated in to the USF local chapter during the event. USF School of Education Associate Dean Dr. Cheryl Jones-Walker introduced Eastin. "It was a pleasure to have Delaine Eastin join us to celebrate our new and current PDK members," says Jones-Walker. "She left us inspired due to the influence she has had on public education in the state of California. She reminds us of the important role each of us can play in safeguarding the rights and opportunities for all through ethical leadership and a commitment to justice."
During her lecture, Eastin encouraged the audience to reflect on the type of leaders they strive to be, reminding listeners that people can lead for good or for ill. She emphasized the importance of leading in a way that identifies and empowers future leaders, inspiring the next generation to rise up and lead. Eastin closed by reflecting on the importance of being actionable, commenting that leaders must surround themselves with "can-do" people. Within such a community, members can work together to move mountains and see measurable change towards a more just world.
"I was inspired, awakened, and encouraged," says Reed. "It was an honor to be in the presence of an American politician who broke barriers as 'the first female' and as an educator."
 Congratulations to new PDK members Fiona Edwards, Margaret Peterson, Areej Shafai, Alison Nishiyama Young, Ingrid McVanner, Selene Li, Father Vincent Pereppadan, and Marie Roberts De La Parra.
Watch Delaine Eastin's presentation to PDK members and partners.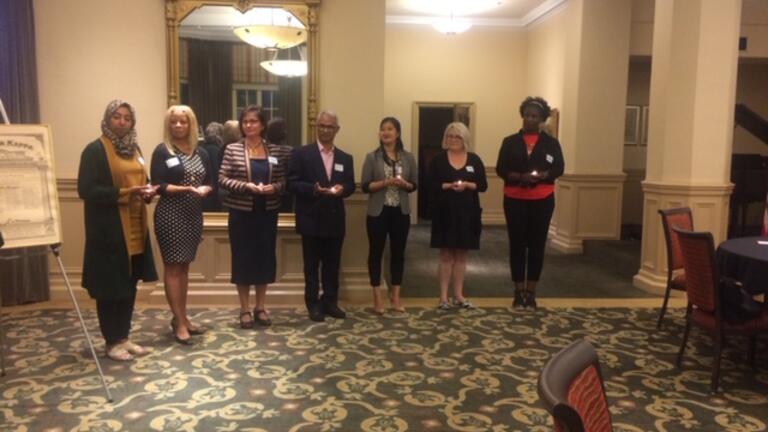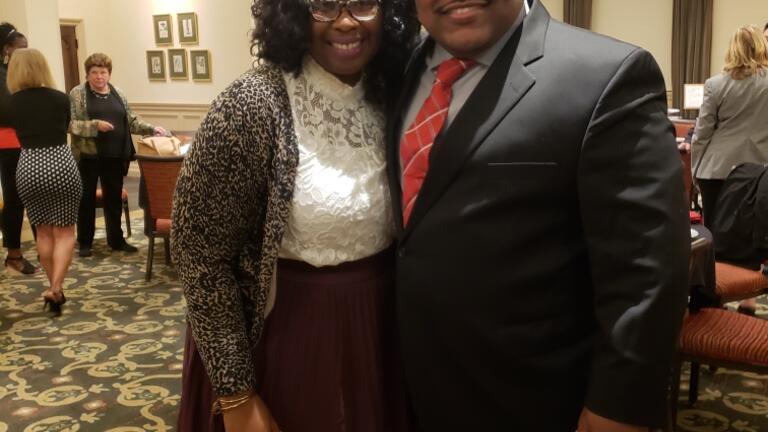 New PDK members: Areej Shafai, Marie Roberts De La Parra, Margaret Peterson, Father Vincent Pereppaden, Alison Nishiyama Young, Ingrid McVanner, Fiona
Shawntee Reed and Tyree Robinson