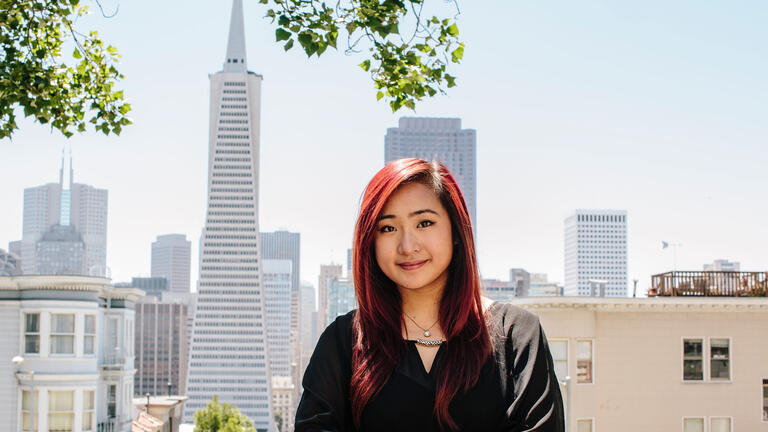 Public Administration, MPA
Scholarships
We offer a number of partial-tuition scholarships. Please complete the scholarship statement portion of your application and address your unique qualifications for these awards.
Public & Administration Scholarship
This scholarship is awarded to select MPA students that show exceptional leadership in government service and community management.
Lieutenant Barbara Hammerman Memorial Scholarship
Lieutenant Barbara Hammerman served the citizens of San Mateo with distinction for 21 years as a member of the San Mateo Police Department. She championed the rights and protection of the vulnerable in our society. Barbara was the trailblazer who fought courageously for women's rights. She was the first openly gay officer hired by the San Mateo Police Department, the first woman in the County to ride on the motorcycle unit, the first to establish random Child Seat Restraint Checkpoints at schools, and the first to establish drunk-driving checkpoints in the City. She consulted high schools on drug trends, trained probation officers on signs and symptoms of drug abuse, and was the first narcotic's detective in San Mateo's history to receive the prestigious Narcotics Officer of the Year award. Barbara received her Bachelor's degree in Law Enforcement Leadership from the University of San Francisco, and her Master's in Leadership from St. Mary's College. This award is given in Barbara's name because of her commitment to leadership and to serving others. Additional application requirements are listed with the International Institute of Criminal Justice Leadership (CJL). Please submit the completed application packet directly to CJL. 
Merit Scholarships
Merit scholarships are awarded to students who have demonstrated superior academic and/or professional achievements, and outstanding talent or commitment to extracurricular activities, community service, leadership, entrepreneurship. Merit Scholars should also fully embody the USF mission to change the world for the better. The University of San Francisco School of Management greatly values diversity and offers merit scholarships to applicants from regions and countries around the globe that embrace regular interaction with different cultures and societies.
We are committed to providing you with excellent educational opportunities and assisting your in meeting the cost of a private education.