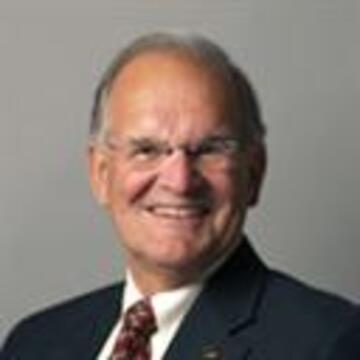 Walter H. Gmelch
Professor, Leadership Studies
Biography
Walter H. Gmelch joined the faculty of the Department of Leadership Studies after having served as the School of Education Dean for nine years. Before coming to USF, he was Dean of the College of Education at Iowa State University. He also served in the roles of dean, associate dean, department chair and professor at Washington State University.
As educator, management consultant, university administrator, and former business executive, Dr. Gmelch has conducted research and written extensively on topics of leadership, team development, conflict, and stress and time management. He has published over 100 articles, 20 books, and 200 scholarly papers in national and international journals.
During the 1990's he directed two national studies of 1,600 university department chairs in the United States, one study of 1,580 Australian department heads, another investigation of 1,000 community college chairs, and completed an international study of 2,000 academic deans in Australia and America.
As one of the leading researchers in the study of academic leaders in higher education, Dr. Gmelch has served as editor and on the editorial board of journals including Department Chair, Innovative Higher Education, Academic Leadership, and the Center for Academic Leadership Newsletter.
Dr. Gmelch has received numerous honors including a Kellog National Fellowship, the University Council for Educational Administration Distinguished professor Award, the Faculty Excellence Award for Research, and the Education Press Award of America. In addition, he served on the Danforth Leadership Program and as an Australian Research Fellow.
Research Areas
Academic leadership
Leadership in higher education
Team development
Management
Education
PhD, Educational Executive Program, University of California, Santa Barbara
Prior Experience
Danforth Leadership Program
Australian Research Fellow
Awards & Distinctions
Former School of Education Dean

Kellog National Fellowship

University Council for Educational Administration Distinguished professor Award

Faculty Excellence Award for Research

Education Press Award of America
Selected Publications
Gmelch, W. H. (2012). The dean's eight compass points to navigate college collegiality. Academic Leader. Madison, WI: Magna Publications. Vol. 28, No. 8, 6-7

Gmelch, W. H., Hopkins, D., & Damico, S. (2011). Seasons of a Dean's Life. Sterling, VA: Stylus Publishing, LLC

Gmelch, W. H. (2011). Typology of department chairs: The case of the swivel chair. The Department Chair. (22)2, 1-3

Gmelch, W. H. (2011). Assisting your new dean's transition. The Department Chair. (22)1