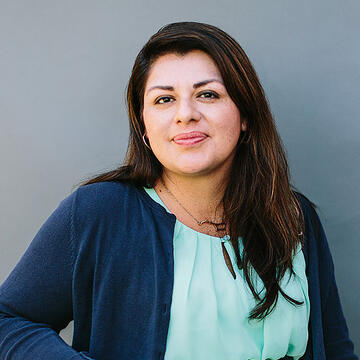 Ursula S. Aldana
Associate Professor, Catholic Educational Leadership
Biography
Ursula S. Aldana is an Associate Professor in the Catholic Educational Leadership (CEL) Program at the University of San Francisco. Her research focuses on K-12 teaching and leadership with regard to issues of equity and access for racially/ethnically and linguistically diverse students. She has conducted a range of studies focusing on language policy and practice; innovations in Catholic schools (elementary and high school); and the sociocultural competencies of teachers and students. Motivated by her values of social justice, Ursula aims to improve policy and practice in education by investigating reforms that create equitable educational opportunities for historically underserved students. Dr. Aldana's teaching experience in public urban schools juxtaposed by her personal experience in Catholic schools (from elementary to graduate) has motivated her to also research the intersection of the Latina/o experience in Catholic education.
Prior to her move to USF, Dr. Aldana served as a research associate on multiple research projects that examined academic programs, innovations, leadership and school culture of Catholic schools at the Center for Catholic Education at Loyola Marymount University (LMU). In addition to her work at LMU, she worked for the Civil Rights Project/Proyecto Derechos Civiles at UCLA on multiple research projects related to bilingual education and immigrant youth at the secondary level.
Education
PhD, Education, Specialization: Urban Schooling, University of California, Los Angeles
MA, Elementary Education, Loyola Marymount University, California
BS, International Politics, Certificate: Latin American Studies, Georgetown University, DC
Awards & Distinctions
American Education Research Association (AERA) Catholic Education Special Interest Group (SIG) Dissertation Award (2013)

Honorable Mention for the Ford Foundation Dissertation Fellowship – 2011
Selected Publications
Gándara, P. & Aldana, U. S. (forthcoming). Who's Segregated Now? Latinos, Language, and the Future of Integrated Schools. Educational Administration Quarterly.
Aldana, U. S. & Mayer, A. (2014). The International Baccalaureate: A college-preparatory pathway for heritage language speakers and immigrant youth. In R. Callahan & P. Gándara (Eds.). The Bilingual Advantage: Language, Literacy and the US Labor Market? Multilingual Matters.
Aldana, U. S. (2014). Moving Beyond the College-Preparatory High School Model to a College-Going Culture in Urban Catholic High Schools. Journal of Catholic Education, 17(2).
Lapayese, Y., Aldana, U. S. & Lara, E. (2014). Race and racism in Teach for America: Counter-stories of TFA teachers of color. Perspectives on Urban Education 11(1).
Hopkins, M., Martínez-Wenzl, M., Aldana, U. S., & Gándara, P. (2013.) Cultivating Capital: Latino Newcomer Young Men in a U.S. Urban High School. Anthropology and Education Quarterly 44 (3).
Morales, P. Z. & Aldana, U. S. (2010). Learning in two languages: Programs with political promise. In P. Gándara & M. Hopkins (Eds.). Forbidden language: English learners and restrictive language policies. New York: Teachers College Press.