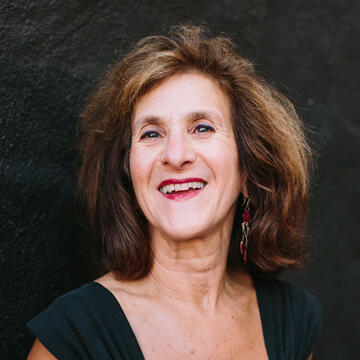 Susan R. Katz
Professor Emerita
Biography
Susan Roberta Katz is Professor Emeritus of International and Multicultural Education at the University of San Francisco, where in 2008 she co-founded the first graduate program in Human Rights Education in the U.S. She has received two Fulbright fellowships: 2003 at the University of Pécs, Hungary, and 2010 at the bilingual intercultural teacher training institute of the Shuar indigenous nationality in Ecuador. Dr. Katz's writings on the education of youth from diverse marginalized communities have appeared in Teachers College Record, Urban Education, Intercultural Education, and Social Justice. Her co-edited book, Bringing Human Rights Education to U.S. Classrooms: Exemplary Models from Elementary Grades through University, was published by Palgrave McMillan in Spring 2015.
Expertise
Human rights education
Oral history
Decolonizing education
Research Areas
Human rights education
Indigenous bilingual intercultural education
Academic writing
Appointments
Co-chair, University-wide Tenure & Promotion Committee
Chair, SOE Tenure & Promotion Committee
Member, USFFA Negotiations Team
Member, USF Honorary Degree Committee
Member, SOE MA/Doctoral Policy Committee
Education
UC Berkeley, PhD in Education in Language & Literacy, 1994
UC Berkeley, MA in Education in Language & Literacy, 1989
Connecticut College, BA in Psychology & Asian Studies, 1971
Prior Experience
Assistant Professor in Language, Literacy & Sociocultural Studies, University of New Mexico
Visiting Professor in Education, UC Berkeley
Bilingual resource & classroom teacher, middle schools, San Francisco Unified School District
Awards & Distinctions
O'Brien Award for Individual Achievement in Human Rights Education, December 2022
University of San Francisco Mentor of the Year, 2022
University of San Francisco Sarlo Prize for Exemplary Teaching, 2014
Fulbright Senior Scholar, Ecuador 2010 & Hungary 2003
Selected Publications
Katz, S.R. (2022). Foreword. In W. Liang, Human rights education in China: Perspectives, policies and practices. Springer.
Katz, S.R., Tombé, M.R., & Tunubalá, G. (2021). To recover the land is to recover everything!": The decolonizing model of indigenous intercultural bilingual education of the Misak of Colombia. In J. MacDonald & J. Markides (Eds.), Brave work in indigenous education (pp. 41-66). DIO Press.

Bajaj, M.I., Katz, S.R. & Jones, L-T (2021). Editorial introduction: Human rights education and Black liberation. International Journal of Human Rights Education, 5.

Tibbitts, F., & Katz, S.R. (2018). Dilemmas and hopes for human rights education: Curriculum and learning in international contexts. PROSPECTS: Comparative Journal of Curriculum, Learning and Assessment, 47 (1-2). 31-40.
Madrid, D. & Katz. S.R. (2018). Do gitano students feel discriminated against in their social and academic surroundings? A survey of schools in Granada, Spain. Intercultural Education. 363-378.
Katz, S.R., & Spero, A.M. (Eds.) (2015). Bringing human rights education to U.S. classrooms: Exemplary models from elementary grades through university. New York: Palgrave McMillan.