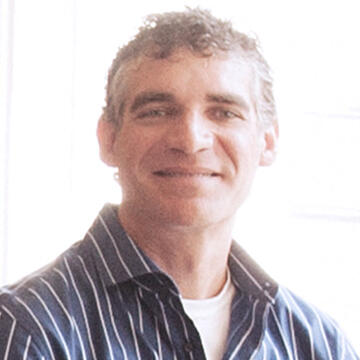 Noah Borrero
Professor, Teacher Education
Biography
Noah Borrero is a professor in the teacher education department, with a focus in urban education and social justice. He teaches courses in bilingual/bicultural education, teaching for diversity and social justice, critical pedagogy, and action research. Professor Borrero's scholarship focuses on promoting equity in schools through focusing on students' and teachers' cultural assets.
After earning a doctorate from Stanford University in 2006, that same year Professor Borrero helped develop the Urban Education and Social Justice master's program upon coming to USF. Prior to coming to USF, he was a middle school and high school English teacher.
Research Areas
Urban education
Cultural assets
Issues of diversity and social justice in teaching
Adolescent development
Bilingualism
Teacher education
Immigration
Education
PhD, Education, Stanford University School of Education, Stanford, CA
Selected Publications
Borrero, N. E. & Naidoo, J. (in press). Teachers living the curriculum: culturally relevant pedagogy and action research. International Encyclopedia of Education.

Yeh, C. J. & Borrero, N. E., Suda, J. & Cruz. I. (2021). Place Matters: Exploring Native Hawaiian Youths' Cultural Selves, Pride, and Generativity. Asian American Journal of Psychology.

Borrero, N. E., Camangian, P. R., Ayers, R., Martinez, S. & Flores, E. (2020). Half an Inch from the Edge: Teacher Education, Teaching, and Student Learning for Social Transformation. New York: Roman & Littlefield.

Borrero, N. E., Ziauddan, A. & Ahn, A. (2018). Teaching for change: New teachers' experiences with and visions for culturally relevant pedagogy. Critical Questions in Education, 9(1), 22-39.

Borrero, N. E., & Sanchez, G. (2017). Enacting culturally relevant pedagogy: Asset mapping in urban classrooms. Teaching Education, 28(3), 297-295.

Borrero, N. E., Flores, E., & de la Cruz, G. (2016). Developing and enacting culturally relevant pedagogy: Voices of new teachers of Color. Equity and Excellence in Education, 49(1), 27-40.