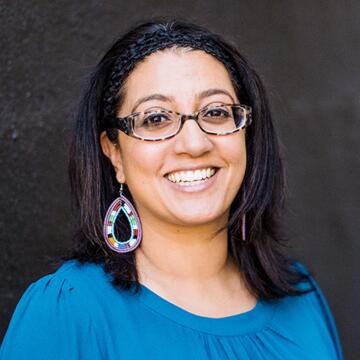 Biography
Dr. Monisha Bajaj is Professor of International and Multicultural Education at the University of San Francisco. She is the editor and author of eight books and numerous articles on issues of peace, human rights, migration, and education, and is the editor-in-chief of the International Journal of Human Rights Education. Dr. Bajaj has developed curriculum and teacher training materials—particularly related to human rights, racial justice, ethnic studies, and sustainability—for non-profit and national advocacy organizations as well as inter-governmental organizations, such as UNICEF and UNESCO. In 2015, she received the Ella Baker/Septima Clark Human Rights Award (2015) from Division B of the American Educational Research Association (AERA). Dr. Bajaj has contributed guest blogs for educational sites such as Learning for Justice and Edutopia, and her TedX talk can be found on Youtube.
Expertise
Education and Development in the Global South
Peace and Human Rights Education
Education for Immigrant and Refugee Youth
Research Areas
Education & International Development; International & Comparative Education
Human Rights Education
Peace Education
Educational Innovation in the Global South
Gender and Schooling
Global Education
Immigrants and Refugees
Education
EdD, International Educational Development, Teachers College, Columbia University
MA, Latin American Studies, Stanford University
BA, Sociology, Stanford University
Awards & Distinctions
University of San Francisco Faculty Distinguished Research Award (2018)
Resident Fellow, Thematic Residency on Youth as Agents of Transformative Change, Rockefeller Bellagio Center (2017)
American Educational Research Association (AERA) Division B Ella Baker/Septima Clark Human Rights Award (2015)
Distinguished Alumni Early Career Award, Columbia University Teachers College (2015)
National Academy of Education/Spencer Foundation Post-Doctoral Fellow (2008)
Books
Bajaj, M., Walsh, D., Bartlett, L. & Martínez, G. (2023). Educating Immigrant and Refugee Youth: 20 Strategies for the Classroom and Beyond. Teachers College Press. 
Scott, J.T. & Bajaj, M. (Eds). (2023). World Yearbook of Education 2023: Racialization and Educational Inequality in Global Perspective. Routledge.
Hantzopoulos, M. & Bajaj, M. (2021). Educating for peace and human rights: An introduction. Bloomsbury.
Bajaj, M. (Ed.). (2017). Human rights education: Theory, research, praxis. University of Pennsylvania Press.
Bajaj, M. & Hantzopoulos, M. (Eds.). (2016). Peace education: International perspectives. Bloomsbury. [Honorable Mention for the 2017 Prose Award in Educational Practice]
Bajaj, M., Cislaghi, B. & Mackie, G. (2016). Advancing transformative human rights education [Appendix D to the Report of the Global Citizenship Commission]. Open Book Publishers.
Bajaj, M. (2011). Schooling for social change: The rise and impact of human rights education in India. Continuum/Bloomsbury. [Winner of the 2012 Jackie Kirk Book Award]
Bajaj, M. (Ed.) (2008). The encyclopedia of peace education Information Age Publishing.
Additional Information
Public Scholarships
Blog Posts for the Teaching Tolerance Website of the Southern Poverty Law Center
Blog Posts for the Global Partnership for Education, housed at the World Bank, Washington, D.C.
Online Curricular Resources