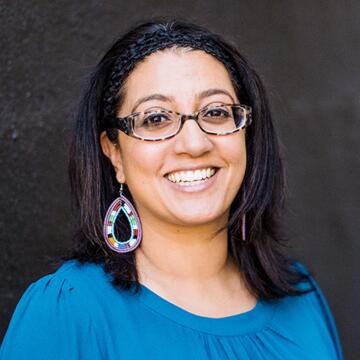 Monisha Bajaj
Professor, International and Multicultural Education
Expertise
Education and Development in the Global South
Peace and Human Rights Education
Education for Immigrant and Refugee Youth
Research Areas
Education & International Development; International & Comparative Education
Human Rights Education
Peace Education
Educational Innovation in the Global South
Gender and Schooling
Global Education
Immigrants and Refugees
Education
EdD, International Educational Development, Teachers College, Columbia University
MA, Latin American Studies, Stanford University
BA, Sociology, Stanford University
Books
Bajaj, Monisha. (Ed.). (2017). Human rights education: Theory, research & praxis. Philadelphia:
University of Pennsylvania Press.
Bajaj, Monisha. (2016). Peace Education: International Perspectives. New York & London:
Bloomsbury.
Bajaj, Monisha. (2016). Righting Wrongs: A Handbook of Child Rights for Teachers. Chennai:
Tulika Press.
Bajaj, M. (2011). Schooling for Social Change: The Rise and Impact of Human Rights Education
in India. New York & London: Continuum. (Winner of the 2012 Jackie Kirk Outstanding Book
Prize of the Comparative & International Education Society)
Bajaj, M. (Ed.) (2008). The Encyclopedia of Peace Education.  North Carolina: Information Age
Publishing.
Bajaj, M. (2003). Guía de Educación en Derechos Humanos. Santo Domingo: UNESCO.
Selected Publications
Selected Articles & Chapters
Additional Information
Public Scholarships
Blog Posts for the Teaching Tolerance Website of the Southern Poverty Law Center
Blog Posts for the Global Partnership for Education, housed at the World Bank, Washington, D.C.
Online Curricular Resources