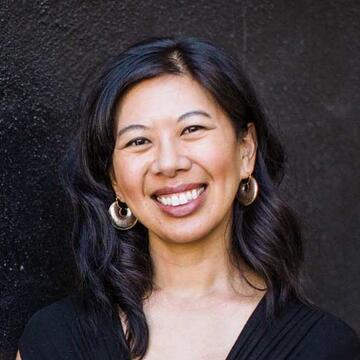 Melissa Ann Canlas
Assistant Professor, International and Multicultural Education, Human Rights Education
Biography
Melissa Ann Canlas is Assistant Professor in International and Multicultural Education at the University of San Francisco (USF). Her work focuses on Ethnic Studies, issues of educational equity, critical leadership, critical pedagogies, and human rights, particularly for immigrant and refugees and students of color. She has over fifteen years of work as an educator, and her work experience includes teaching a wide variety of Ethnic Studies and Asian American Studies classes at the undergraduate level, and serving as the director of APALU (Asian Pacific American Leaders United), a social justice leadership development program at City College of San Francisco. Dr. Canlas's experience also includes working with middle and high school students through federally funded TRIO programs, teaching and serving as a mentor teacher with Pin@y Educational Partnerships (PEP), and building collaborative partnerships between community organizations and educational programs in San Francisco. In addition to teaching with IME, Dr. Canlas teaches undergraduate courses with USF's Critical Diversity Studies program and the Leo T. McCarthy Center for Public Service and the Common Good. 
Research Areas
Asian American Studies and Ethnic Studies
Human Rights Education
Social justice leadership development
Critical pedagogies, particularly for first generation college students, community college students, and immigrant and refugee students
Participatory Action Research
Education
Ed.D. International and Multicultural Education, University of San Francisco
M.A. Asian American Studies, San Francisco State University
B.A. English, St. Mary's College of Maryland
Selected Publications
Canlas, M., Argenal, A., & Bajaj, M. (2015). Teaching human rights from below: Towards solidarity, resistance and social justice. Radical Teacher, 103, 38–46.
Canlas, M. (2015). Teaching and learning Asian American leadership: A human rights framework. In S. R. Katz & A. M. Spero (Eds.), Bringing human rights education to U.S. classrooms: Exemplary models from elementary grades to university (pp. 187–207). Gordonsville, VA: Palgrave.
Forthcoming publications: Bajaj, M., Canlas, M., & Argenal, A. Between rights and realities: Human rights education for immigrant and refugee youth in an urban public high school. Anthropology & Educational Quarterly.
Bajaj, M., Canlas, M., & Argenal, A. Human rights education and critical pedagogy for marginalized youth. In Human rights education and citizenship education: Intercultural perspectives within an international context.