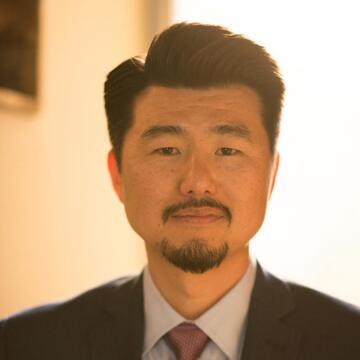 Department Chair
Full-Time Faculty
Research Areas
Collaborative Teaching
Inclusive Classrooms
Assistive Technology
Special Education Teacher Training
Education
PhD, Special Education, University of Virginia, Charlottesville
Awards & Distinctions
Fulbright Specialist Project Award (2020) Internationalization, Culturally Responsive, and Digitalization (University of applied Sciences Northwestern Switzerland)

USF Faculty Team Innovation Award (2013) Creating a global classroom using a virtual environment
Selected Publications
Oh, K., Nussli, N., & Kaye, M. & Cuadro, N. (2021). Facilitation Strategies for Synchronous Group Discussions in Educational Virtual Worlds: How to become an expert moderator of virtual learning events used in teacher training. In Choi, D. H. (Eds.), Current and Prospective Applications of Virtual Reality in Higher Education. Hershey, PA: IGI Global.
Oh, K., Murawski, W., & Nussli, N. (2017). An International Immersion into Co-Teaching: A Wake-Up Call for Teacher Candidates in General and Special Education. Journal of Special Education Apprenticeship, 6(1), 1-20.
Oh, K., Nussli, N., & Davis, J. (2016). Global perspectives on teacher training. In Shin K. H. (Ed.), Multicultural Education in Global Era: New Perspectives and Practices in Contemporary Society. (pp. 189-216). New York: NOVA Science Publishing Co. ISBN: 978-1-63485-320-0
Oh, K., & Nussli, N. (2014). Challenging, eye-opening, and changing U.S. teacher training in Korea: Creating experiences that will enhance global perspectives. Journal of the Scholarship of Teaching and Learning, 14(4), 67-87.
Oh, K., & Nussli, N. (2014). Teacher training in the use of a three-dimensional immersive virtual world: Building understanding through first-hand experiences. Journal of Teaching and Learning with Technology, 3(1), 33-58.