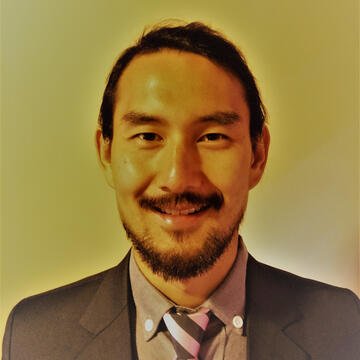 Jason D. Reynolds (Taewon Choi)
Assistant Professor, Counseling Psychology
Biography
Jason D. Reynolds (Taewon Choi), PhD is an assistant professor in the counseling psychology department. His research focuses on the areas of transracial adoption, identity development, names, mentorship, racial and ethnic socialization, qualitative research and psychobiography, social justice training, and the treatment of complex trauma. He enjoys mentoring and learning from his graduate students.
Prior to joining the faculty at the University of San Francisco, Professor Reynolds worked as an assistant professor of counseling psychology at Seton Hall University. He completed an APA-accredited pre-doctoral internship at Cambridge Health Alliance/Harvard Medical School. Professor Reynolds has worked in university counseling centers, schools, and an inpatient psychiatric hospital in New York City. His clinical work has focused on serving underserved and underrepresented individuals with histories of complex trauma through a relational psychodynamic orientation.
Appointments
Co-Chair, APA Division 17 Adoption Research and Practice Special Interest Group
Education
Fordham University, PhD in Counseling Psychology
Boston University, CAGS in Counseling
Wheelock College, MS in Child and Family Studies
SUNY Geneseo, BA in Psychology
Selected Publications
Castillo, K., Reynolds, J. D., Lee, M., & Elliott, J. L. (2020, July 2). Black-Asian American identity: An exploratory study on how internalized oppression impacts identity development. Asian American Journal of Psychology, Advance online publication.
Park-Taylor, J., Reynolds, J. D., Jackson, M. A., & Ponterotto, J. G. (2019, August 1). Careerography in career counseling practice, research, and training. Journal of Career Development, 1-11. Advance online publication.
Reynolds, J. D., Henderson, J. M., & D'Onofrio, A. A. (2019). Lessons learned from an inner city boys trauma group. Journal of School Counseling, 17(7), 1-34.
Reynolds, J. D., Kim, O. M., & Ponterotto, J. G. (2019). Authenticity among adult transracial Korean adoptees: The influence of identity, thoughts about birth family, and multicultural personality dispositions. Journal of Asia Pacific Counseling, 19, 1-17.
Reynolds, J. D., & Lee, M. (2018). Ethical and methodological issues resulting from recording lapses in qualitative research. The Qualitative Report, 23(7), 1509-1514.
Reynolds, J. D., Ponterotto. J. G., Park-Taylor, J., & Takooshian, H. (2017, November 27). Transracial identities: The meaning of names and the process of name reclamation for Korean American adoptees. Qualitative Psychology. Advance online publication.
Ponterotto, J. G., & Reynolds, J. D. (2017). Ethical and legal issues in psychobiography: A model for best practice. American Psychologist, 72 (5), 446-458.
Baranowski, K., Bhattacharyya, S., Ameen, E., Herbst, R. B., Corrales, C., Gonzalez, L. M., Gonzalez, D. M., Jones, S., Reynolds, J. D., Goodman, L., & Miville, M. L. (2016). Community and public arena advocacy training challenges, supports, and recommendations in counseling psychology: A participatory qualitative inquiry. Journal for Social Action in Counseling and Psychology, 8, 70-97.