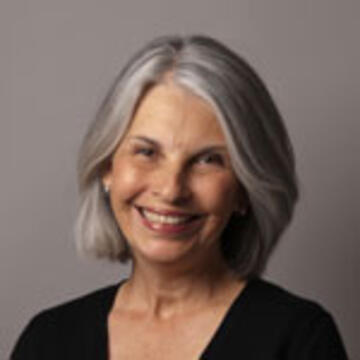 Helen Maniates
Associate Professor, Teacher Education
Full-Time Faculty
Program Coordinator
Biography
Helen Maniates, Ph.D., is an Associate Professor of Teacher Education and coordinator of the Master of Arts of Teaching Reading Program in the School of Education at the University of San Francisco. As a community engaged scholar, her work addresses both "schooled" literacy and out-of-school literacy practices. She works in partnership with local community-based organizations to provide an annual summer reading program for K-8 students that addresses summer learning loss. Her research projects investigate classroom teaching at the micro-level to uncover practices that extend access, increase outcomes, and operationalize social justice principles in the elementary grades.
Research Areas
Language and literacy
Reading instruction
Equitable teaching strategies in urban elementary schools
Appointments
Co-chair, School of Education Faculty Association
Committee on Child and Youth Studies Minor
Community Engaged Learning Task Force
McCarthy Center Faculty Scholar
Education
PhD in Language, Literacy and Culture, University of California, Berkeley, 2010
Selected Publications
Principals as Early Learning Leaders: Effectively Supporting Our Youngest Learners (Nicholson, Maniates, Yee, Williams, Ufoegbune, Erazo-Chavez, 2021)
Nicholson, J., Kuhl, K., Maniates, H., Lin, B., McAnulty, J. & Bonetti, S. (2018). A review of the literature on leadership in early childhood education: Examining epistemological foundations and considerations of social justice. Early Child Development and Care.
Nicholson, J., Lin, B., Maniates, H., Wooley, R. Grant, M.G. & Engdahl, E. (2018). We'll come back when you're teaching: Examining the need for curricular reform in higher education in response to the introduction of transitional kindergarten in California's public schools. Teacher Education Quarterly, Spring 2018.
Maniates, H. (2016). Teacher adaptations to a core reading program: Increasing access to curriculum for elementary students in urban classrooms. Literacy Research and Instruction.
Maniates, H. (2016) Book review: Culturally responsive teaching and the brain. Multicultural Perspectives,18 (2), 118-120.
Briceño, A. & Maniates, H. (2016). Developing language in both Spanish and English: Explicit instructional conversations about language. Multilingual Educator, March 2016, 18-20.
Nicholson, J. & Maniates, H. (2015). Recognizing postmodern intersectional identities in leadership for early childhood. Early Years.
Maniates, H. (2015). Transitional kindergarten: An opportunity to explore the intersection between early childhood and kindergarten practice. Early Child Development and Care. 
Mahiri, J. & Maniates, H. (2013). The tough part: Getting first graders engaged in reading. The Reading Teacher 67 (4), 255-263.
Maniates, H. & Mahiri, J. (2011).  Post-scripts: Teaching reading in the aftermath of prescriptive curriculum policies.  Language Arts 89 (1), 10-21
Uchikoshi, Y. & Maniates, H. (2010). How does bilingual instruction enhance English achievement?: A mixed-methods study of Cantonese-speaking and Spanish-speaking bilingual classrooms. Bilingual Research Journal, 33:3, 364-385.
Maniates, H. & Pearson, P. D. (2008). The curricularization of comprehension strategies instruction: A conspiracy of good intentions. In Y. Kim & V. J. Risko (Eds.). 57th Yearbook of the National Reading Conference. Oak Creek, WI: National Reading Conference, pp. 271-282.
Marks, S. U. & Maniates, H. (2003). Formative evaluation of professional development: How will we know success? (ERIC Document Reproduction Service No. ED 479642).
Maniates, H., Doerr, B. & Golden, M. (2001). Teach our children well: Essential strategies for the urban classroom. Portsmouth, NH: Heinemann.
Mangione, P. & Maniates, H. (1993). Training teachers to implement developmentally appropriate practice. Advances in Early Education and Day Care, 5.