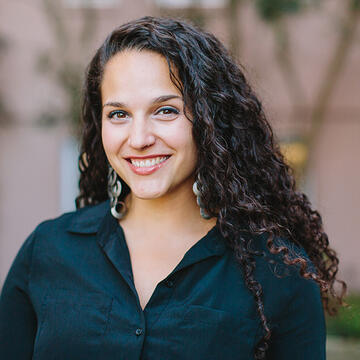 Desiree Zerquera
Associate Professor, Leadership Studies
Department Chair
Full-Time Faculty
Biography
Desiree Zerquera is an Assistant Professor for Higher Education and Student Affairs in the Department of Leadership Studies. Born and raised in Miami, Florida to Cuban parents, she pursued her bachelor's degree in Mathematics and master's degree in Educational Leadership at the University of Florida before attending Indiana University to pursue her PhD in Higher Education and Student Affairs. Desiree Zerquera has worked as a researcher, student affairs practitioner, and higher education administrator. Her research focuses on how inequalities structure the experiences of underrepresented students in accessing and succeeding in higher education, with expertise in the areas of organizational theory, public policy, financial aid, research methodology, and Latino student experiences.
Research Areas
Organizational theory
Public policy
Financial aid
Research methodology
Latino student experiences
Appointments
Senior Research Associate, Division of Institutional Research, Planning, and Effectiveness, Broward College, Fort Lauderdale, FL
Visiting Assistant Director for Research, Project on Academic Success (PAS), Center for Postsecondary Research, Indiana University, Bloomington, IN
Acting Director, Institute of Hispanic-Latino Cultures, University of Florida, Gainesville, FL
Education
PhD, Higher Education and Student Affairs, Indiana University-Bloomington
Selected Publications
Zerquera, D. The problem with the prestige pursuit: The effects of striving on access for Black and Latino students at Urban-Serving Research Universities. Review of Higher Education.
Zerquera, D., Acevedo-Gil, N., Flores, E., & Maranthal, P. (2018). Repositioning trends of Latino enrollments in community colleges. Association of Mexican American Educators Journal, 12(1), 86-106. 
Zerquera, D., Ziskin, M., & Torres, V. (2018). Faculty views of non-traditional students: Aligning perspectives for academic success. Journal of College Student Retention: Research, Theory, & Practice, 20(1), 29-46. 
Zerquera, D., Torres, V., Ferguson, T., & McGowan, B. (2017). The burden of debt: Exploring student experiences with debt and educational expenses. College Student Affairs Journal, 35(2), 140-152.
Zerquera, D., Ballysingh, T.A., & Templeton, E. (2017). A critical look at perspectives of access and mission at diverse urban universities. Association of Mexican American Educators, 11(3), 199-222.
Zerquera, D. & Gross, J.P.K. (2017). Context matters: A critical consideration of Latino student success outcomes within different institutional contexts. Journal of Hispanic Higher Education, 16(3), 209-231. 
Zerquera, D., Berumen, J.G., & Pender, J. (2017). Assessment for social justice: Employing Participatory Action Research (PAR) as a framework for assessment and evaluation. The Journal of College and University Student Housing, 43(3), 14-27.