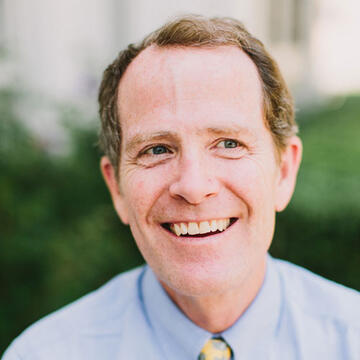 David Donahue
Professor of Education
Biography
David Donahue is a professor of education within the School of Education. Prior to USF, he was at Mills College for 23 years as a faculty member in the School of Education, working in teacher education and the doctoral program, and most recently was interim provost. He is the recipient of Mills College's two highest teaching awards: The Sarlo Award and the Metz Chair. His research interests include teacher learning generally and learning from service-learning and the arts specifically, and he is a widely published scholar on topics including service-learning in higher education, human rights, diversity, and personal identity.
Research Areas
Teacher Education
Service Learning
Arts Education
Education
PhD, Education, Stanford University
MA, History, Stanford University
MAT, Social Studies, Brown University
BA, History, Magna Cum Laude, Phi Beta Kappa, Brown University
Awards & Distinctions
Mary Metz chair for creativity and excellence in teaching, Mills College, 2013
Engaged Scholar for New Perspectives in Higher Education, Campus Compact, 2008
Sarlo Award for outstanding teaching, Mills College 2005
Selected Publications
Marshall, J. & Donahue, D. (2014). Art-centered learning across the curriculum: Integrating contemporary art in the secondary school classroom. New York: Teachers College Press.
Cress, C. & Donahue, D. (2011). Democratic dilemmas of teaching service learning: Curricular strategies for success. Sterling VA: Stylus Publishing.
Donahue, D. & Stuart, J. (2010). Artful teaching: Learning to integrate the arts for understanding across the disciplines. New York: Teachers College Press.