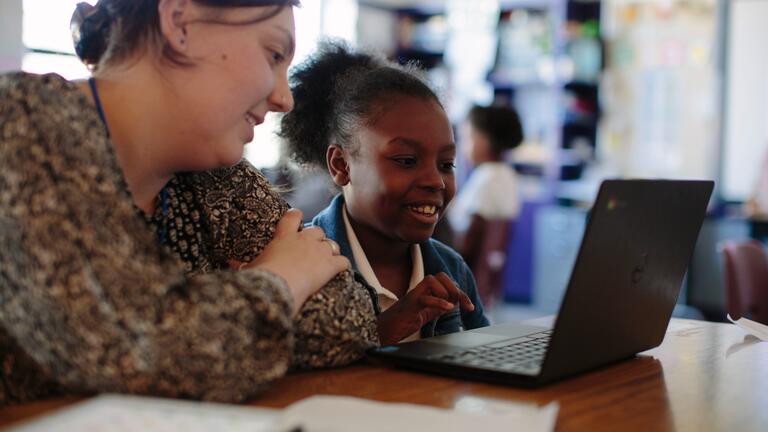 Undergraduate Teacher Credential Program
Put your teaching career on the fast track. You'll earn your bachelor's degree and a Preliminary California Teaching credential in four years. This can save you a year or more in additional schooling.
Eligible Majors
Students pursuing a multiple subjects credential must major in Education: Liberal Studies. For single subject students, the four year program is limited to students pursuing a credential in English or History.
Credential Courses
As part of this unique four year model, you'll complete credential coursework and work in the field alongside mentor teachers. Students in selected majors are able to pursue a multiple subjects (elementary) or single subject (secondary) credential track.
Classroom Training
You'll gain hands-on experience in local classrooms with experienced mentor teachers. California requires you to spend 45 hours in a classroom prior to student teaching. We provide twice that and offer additional opportunities to work in the field.
Earn a Master's Degree
Earn a Master's in Special Education by completing an additional year.
Prepare for a career in special education. Train as a paid intern teacher in a Bay Area school.
Become an Educator

Right After You Graduate
From advising on fieldwork placement to support in your classroom, we'll prepare you to thrive in urban classrooms and be an agent of social justice in your community.
Schedule a phone, virtual, or in-person appointment to learn more about the program, or find out how USF can help you create a plan to become a credentialed teacher in California.