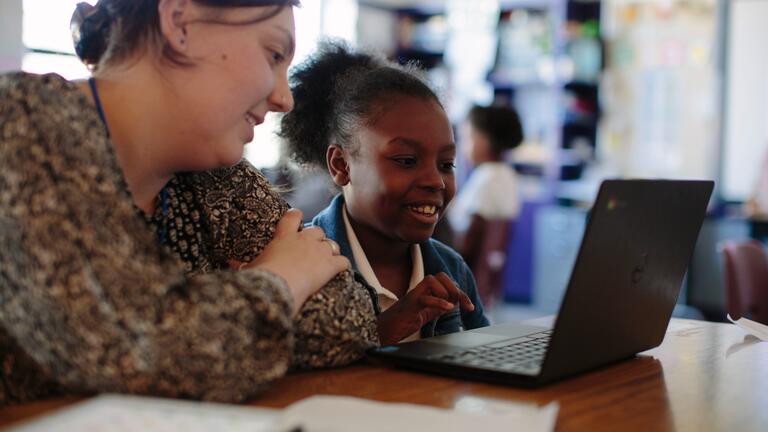 Undergraduate Teacher Credential Program
Our bachelor's/credential programs put your teaching career on the fast track. You'll earn your bachelor's degree and a Preliminary California Teaching credential in four years. This can save you a year or more in additional schooling.
As part of this unique four year model, you'll complete credential coursework and work in the field alongside mentor teachers. Students are able to pursue a multiple subjects (elementary) or single subject (secondary) credential track. You can also earn a Master's in Special Education by completing an additional year.
Credential Courses
Students complete course requirements within selected majors while also taking the courses required for a teaching credential at the School of Education and training in Bay Area classrooms.
Classroom Training
Students gain hands-on experience in local classrooms with experienced mentor teachers. California requires students to spend 45 hours in a classroom prior to student teaching, we provide twice that and offer additional opportunities to work in the field.
Undergraduate Teacher Education Center (UTEC)
The UTEC offers you numerous resources and personalized guidance, including academic planning, career planning, CSET exam preparation, and fieldwork placement.