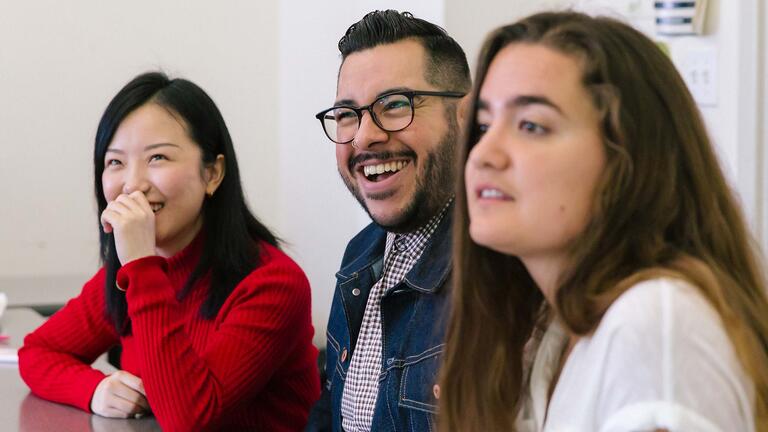 Human Rights Education, MA
Program Overview
Designed to support teachers of early childhood through college, as well as educators working in non-formal settings such as community organizations, Human Rights Education (HRE) entails understanding the promise of rights guarantees and the gap between rights and actual realities.
Program Delivery
The program follows a schedule of alternate weekend classes that convene nine times a semester (Friday evenings and all day Saturdays).
A hallmark of the Masters in Human Rights Education program is its flexibility to work with diverse students. You can complete the coursework requirements in as few as 18 months (two academic year semesters plus the summer term) and extend the program as long as needed (up to 5 years). Most students complete the Masters program in 2 academic years with summer coursework often included.
Our Curriculum
Courses examine the right to education, schooling with dignity and rights, and curricular efforts towards social justice and comprehensive human rights. You will engage with issues in local and global contexts, with emphasis on globalization, migration, social movements, and transnationalism.
Transformation is an essential element of HRE, and is done through a process of education that empowers people to make changes in their own lives, as well as in their families, communities, and institutions.
Capstone Projects
As part of a final capstone project, students are required to create a curriculum, design a program, and produce a written project that summarizes their knowledge and experience. Want to check out past master's projects? Human Rights Education projects are posted on