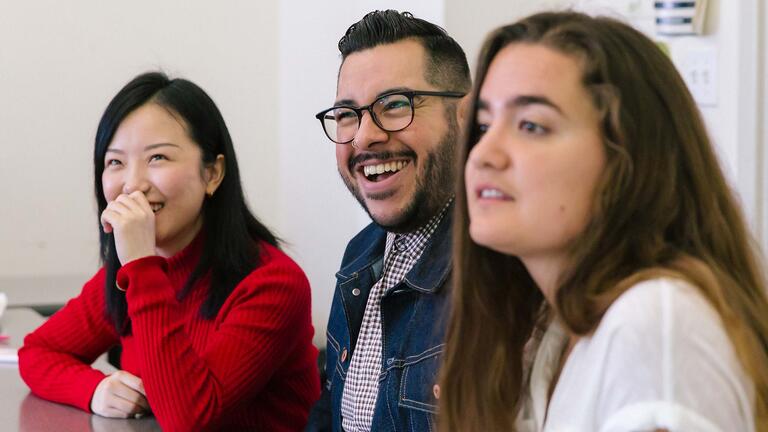 Human Rights Education, MA
Careers
Graduates of the Human Rights Education MA program are educators and activists who work in a variety of settings.
What can you do with a Human Rights Education MA?
Non-governmental organizations or schools in the U.S. or internationally
Work with immigrants or refugees in the U.S. in some capacity (teacher, youth development worker, after-school educator)
Work in curriculum development or program design for global education programs
Work in policy settings such as state or national departments of education
Work in agencies like UNICEF, Save the Children, CARE, etc.
Alumni Positions
Here are just some of the jobs our graduates hold:
A youth development worker with a non-profit serving homeless youth
A curriculum designer and trainer for an immigrant rights organization
A Fulbright recipient
A community organizer with low-income communities
A faculty member at a community college teaching Peace and Human Rights
An educator of immigrant and refugee youth
A study abroad coordinator for undergraduate students
Monisha Bajaj at TEDxTeachersCollege