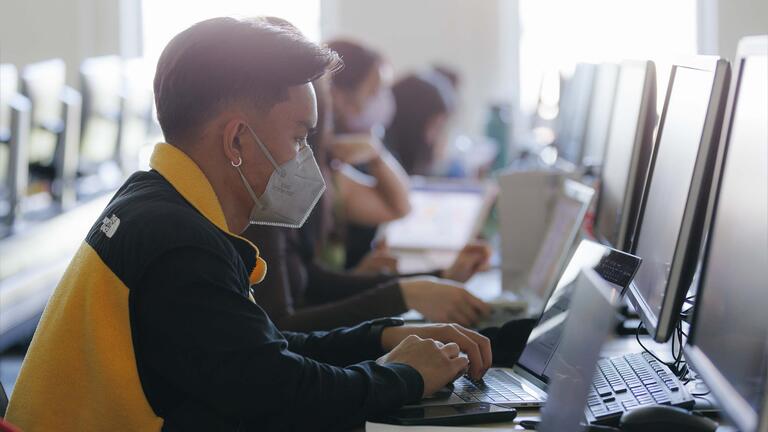 Geospatial Information Science, Certificate
Faculty
Program Director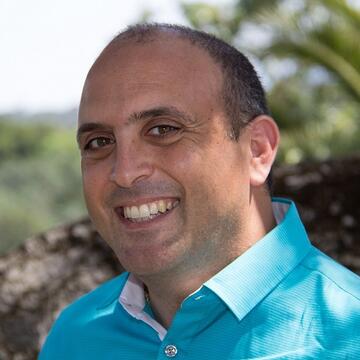 Harney Science Center 440G
Dr. Saah has been broadly trained as an environmental scientist with expertise in a number of areas including: landscape ecology, ecosystem ecology, hydrology, geomorphology, ecosystem modeling, natural hazard modeling, remote sensing, geographic information systems (GIS) and geospatial analysis. He has used these skills to conduct research primarily at the landscape level in a variety of systems. Dr. Saah has participated in research projects throughout the United States and Internationally...
Expertise
:
Ecosystem ecology
Landscape ecology
Hydrology
Geomorphology
Ecosystem modeling
Natural hazard modeling
Remote sensing
Geographic information systems (GIS)
Geospatial analysis
Full-Time Faculty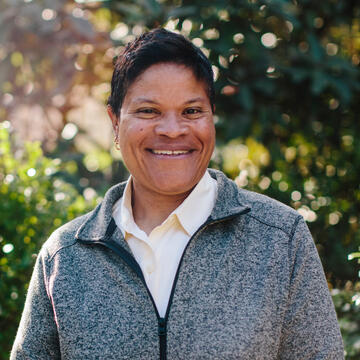 Harney Science Center 440H
Professor Benning received her PhD from the University of Colorado, Boulder in Environmental, Population and Organismic Biology. Her research interests include landscape ecology, urban ecology and resource conservation and management. Her most recent research focuses on remote sensing and GIS technologies in the study of tropical rainforest dynamics in Hawaii and riparian corridors in southern African savannas.
Education
:
PhD, University of Colorado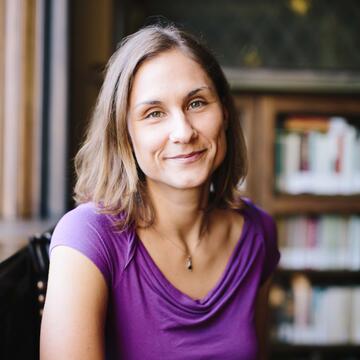 Harney Science Center 440G
An associate professor in the Department of Environmental Science since 2016, Dr. Amalia Kokkinaki holds a PhD degree from the University of Toronto in Canada and joined USF after completing her postdoctoral research at Stanford University. She is an environmental engineer with expertise in groundwater flow, fate and transport of contaminants, and biological treatment of organic pollutants. Her research is in the nexus of mathematical and statistical modeling of the physical, chemical and...
Education
:
University of Toronto, PhD, Civil and Environmental Engineering, 2013
University of Toronto, MASc, Civil and Environmental Engineering, 2007
Technical University of Crete, BS and MS, Environmental...
Expertise
:
Groundwater flow and transport
Contaminant hydrogeology
Environmental chemistry and microbiology
Statistical modeling and data assimilation
Bayesian inverse modeling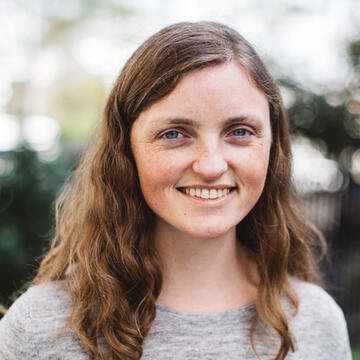 Harney Science Center 440D
Calla Schmidt received a PhD in Earth Science from the University of California, Santa Cruz. Her research spans physical hydrology and biogeochemistry and aims to understand the connection between hydrology and the biogeochemical cycling of nutrients. She has done research on nutrient cycling during groundwater recharge, nitrogen pollution in highway runoff and presently she is working on a project investigating the transfer of nutrients discharged by wastewater treatment plants into the base of...
Education
:
PhD, Earth Science, University of California, Santa Cruz
Instructor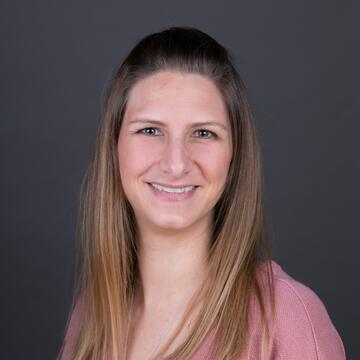 Harney Science Center G24
Fernanda Lopez Ornelas is a Mexican biologist and environmental manager who has always been passionate about nature and environmental phenomena. She earned her biology degree in Mexico and completed her Master of Science in Environmental Management at USF, where she developed a strong interest in geospatial technologies and GIS. She is proud to be part of the first group to obtain the GIS Certificate recently developed by USF's Geospatial Analysis Lab (GsAL). Lopez Ornelas has a particular...
Education
:
University of San Francisco, MSc in Environmental Management, 2016
Universidad Simon Bolivar (Mexico), BS in Biology, 2010
Expertise
:
GIS
LiDAR Technologies
Ecology
Spanish