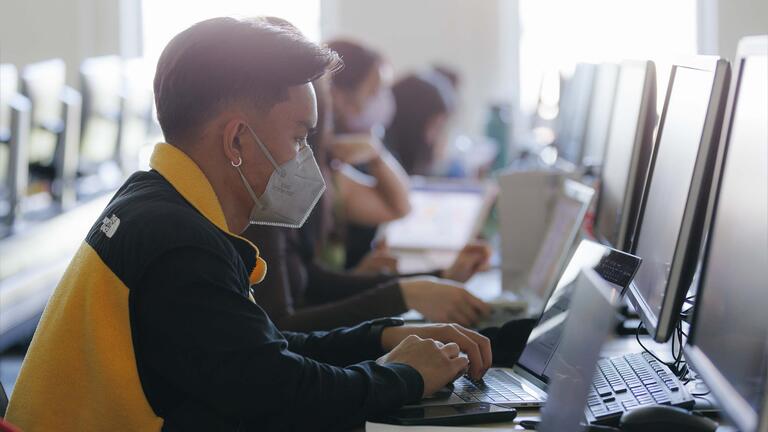 Geospatial Information Science Certificate
This 10-unit certificate program prepares students in methods of data collection, analysis, storage, and visualization of various forms of spatially referenced data.
The components of geospatial technology encompass several technical fields including:
Geographic Information Systems (GIS): computer-based mapping, analysis, and storage of spatially referenced data.
Global Positioning Systems (GPS): acquisition of real-time location data from a series of satellites in the Earth's orbit.
Remote Sensing (RS): acquisition and analysis of data and imagery from the use of satellites and aircraft.
The certificate program includes coursework in each of these areas and is designed to provide students with a professional skill set.
Upon completion of the certificate program students will be able to:
Locate, acquire, organize, and assess spatially referenced data.
Apply underlying theory associated with geospatial technologies to optimize solutions for environmental problem solving and natural resource management.
Use geospatial technologies to evaluate problems and communicate results using appropriate geospatial methodologies in a professional manner.
Certificate Requirements & Program Learning Outcomes