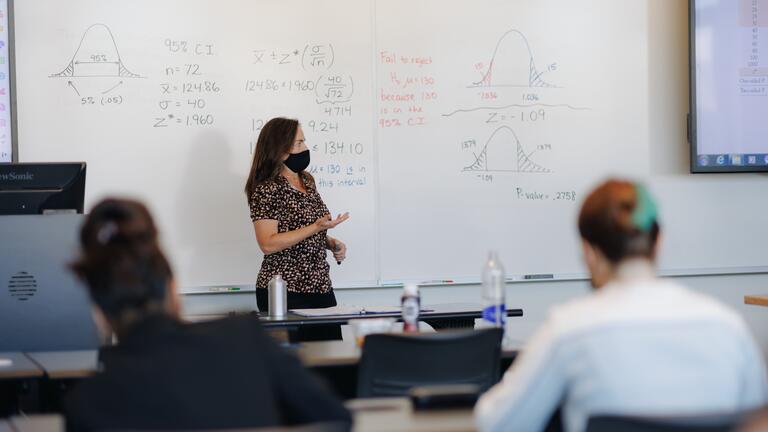 Mathematics, BS
Equal parts exploration and inspiration
Mathematics, an elegant and powerful discipline, is a universal language, tool, and playground. At USF we tell the stories that are mathematics in a warm and welcoming environment: Our professors, thanks to small class sizes, are able to engage in a true mathematical dialogue with students and lead them on a journey to true understanding of this brilliant field.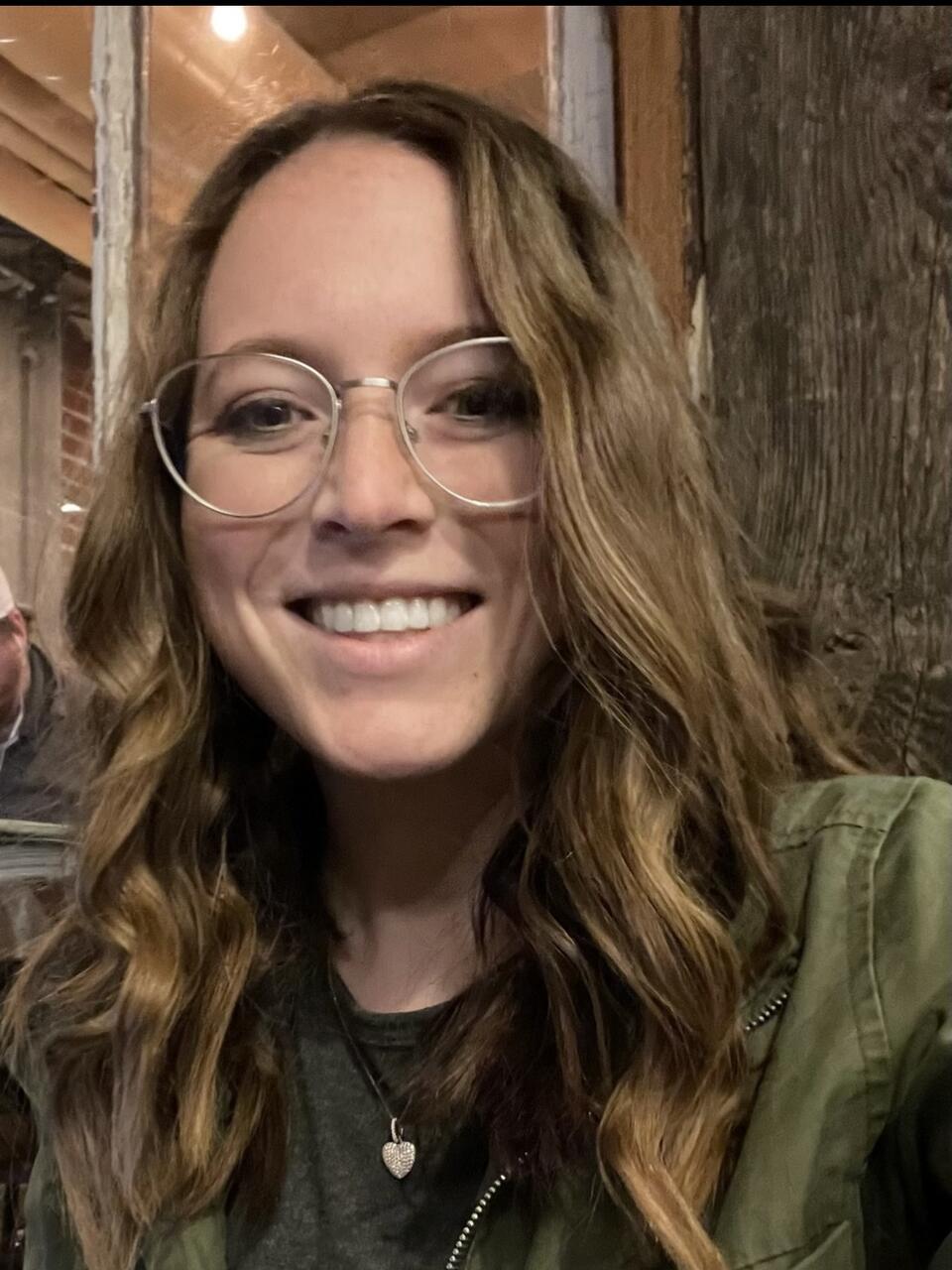 Molly Creager '19
PhD Candidate at the University of Nebraska, Lincoln
The academic opportunities at USF coupled with the community fueled my passion for math and research; I wouldn't be a PhD candidate studying math if it weren't for the foundation forged in undergrad."
Molly Creager '19
PhD Candidate at the University of Nebraska, Lincoln
Our Department offers a Math Major, a Math Minor, and we have an undergraduate Data Science program. Students often choose to take a second major in another STEM subject, like Computer Science or Physics.
Join Our Community
The USF math community is tight knit and diverse. We have very active student organizations, like the Math Club and the USF Chapter of the Association for Women in Mathematics, that host events like SET tournaments (it's a math-y card game) and an Integration Bee. The Department hosts a weekly Math Tea, where students, faculty, and alumni get to mingle, chat, and learn from one another. (And there are delicious snacks, of course!)
Meet Mathematicians
Students get to meet and learn from mathematicians we invite to share their discoveries at our bi-weekly Math Colloquium, held just after Math Tea. Those weeks, students and faculty have the opportunity to engage with a mathematician from outside USF and learn about new, novel work being done in mathematics today.
Think
Beyond

the Classroom
Our faculty are actively engaged in research, and many of us include and collaborate with our undergraduates. It is this passion for creative investigations in mathematics, along with our dedication to teaching, that illustrates precisely who we are in the USF Mathematics and Statistics Department: teacher-scholars. And all of us embrace the intellectually rigorous and socially compassionate values of the University's Jesuit founding.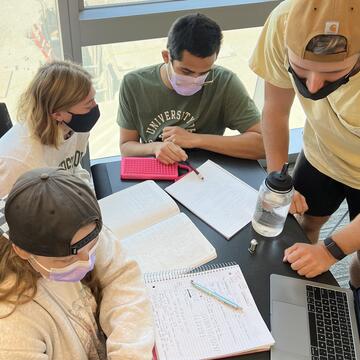 Jennifer Chubb, Department Chair
2130 Fulton St.
San Francisco, CA 94117-1080
Department of Mathematics & Statistics
2130 Fulton St.
San Francisco, CA 94117-1080