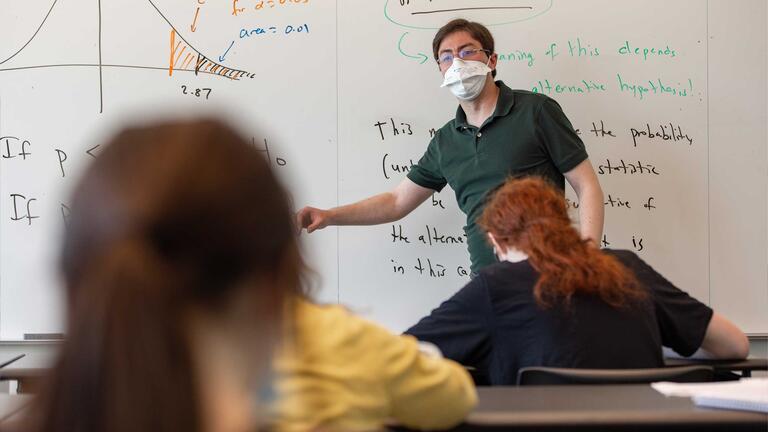 Mathematics, BS
Equal parts exploration and inspiration
While mathematics is the same throughout the world and across the universe, at USF you will learn mathematics in a different and better way. Our classes are small and our professors don't lecture at you. Instead, they engage you in a mathematical conversation. At USF, we emphasize true understanding, not superficial memorization of definitions and theorems. You'll graduate equipped to succeed in graduate school or in a career — and you'll graduate inspired to change the world with mathematics.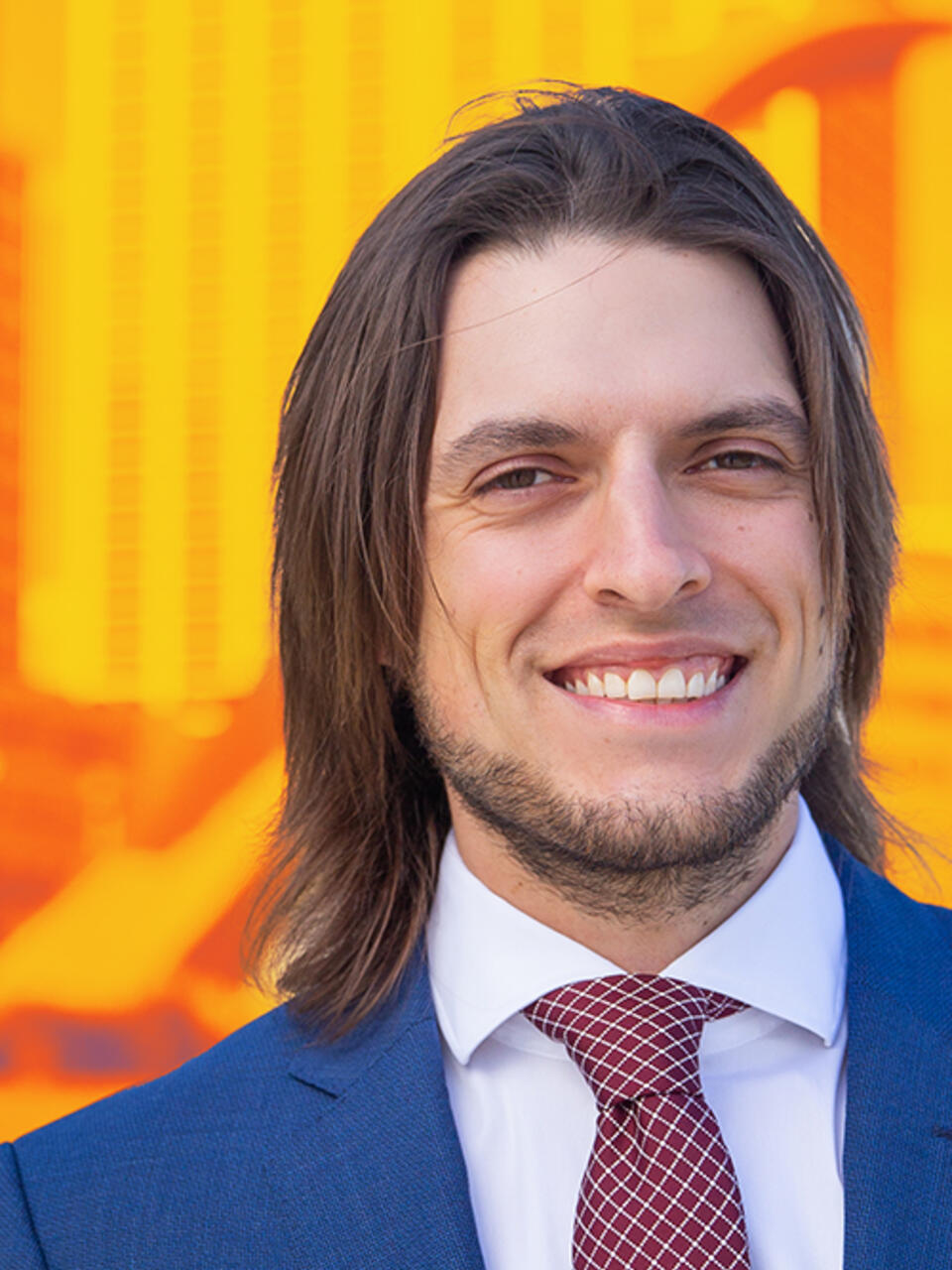 Brad Kenstler '15, MS '17
Manager and Senior Data Scientist, Amazon Web Services
All I knew was that I didn't want to write essays. So I majored in honors math and minored in physics [...] What I didn't realize is that hard math requires proofs, which are essentially essays. Luckily, I loved my major anyway."
Brad Kenstler '15, MS '17
Manager and Senior Data Scientist, Amazon Web Services
We offer you a major and a minor as well as an honors degree and a teaching credential in mathematics. You may also enjoy taking courses in our Data Science program and might even pursue a double major or minor in complementary areas like physics and computer science.
Join Our Community
Our program is both academically rigorous and welcoming, and we are proud to have built a strong community through a wide array of events. Our weekly math tea is a great chance to connect with other students, alumni, and professors. The department and student groups, such as the Association for Women in Mathematics, also organize campus activities including movie nights and pizza parties. Biweekly math colloquia enable you to hear from mathematicians from around the country.
Meet Mathematicians
Ever wonder what mathematicians do when they're not teaching? Math Colloquium is a talk given by an accomplished mathematician on their research. These talks give you a chance to hear about topics not necessarily presented in your everyday classes. Join us every other Wednesday from 3:30–4:30 p.m.
Think
Beyond

the Classroom
Our professors do research that spans many areas of mathematics and they are excited to include you. Whether it be data analytics in professional sports, the mathematics behind card-shuffling, or decision-making problems, let our faculty guide you into the world of mathematics research.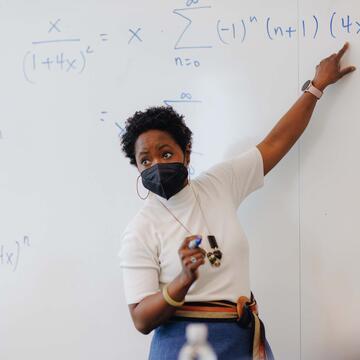 Jennifer Chubb, Department Chair
2130 Fulton St.
San Francisco, CA 94117-1080
Department of Mathematics & Statistics
2130 Fulton St.
San Francisco, CA 94117-1080