What can you do with a USF mathematics degree?
USF prepares you to succeed in a range of fields including teaching, data analysis, and engineering. Many graduates continue on to master's and PhD programs in pure or applied mathematics. Here are just a few places our graduates have gone to next:
AKQA, Inc.
Albany School District
AngelKings
Avicado Construction Technology Services
Bree International
Dayspring Technology, Inc.
Deloitte Consulting, LLP
Demandforce
Facebook
Gap, Inc.
Jawbone
Liberty Mutual
Mellon Capital Management Corporation
Milliman Smith
NASA Ames Research Center
NSA
On-Site.com
Oracle
Studio Velo
U.S. Department of Veterans Affairs
University of Hawaii
University of Manchester
University of San Francisco
WiLine Networks, Inc.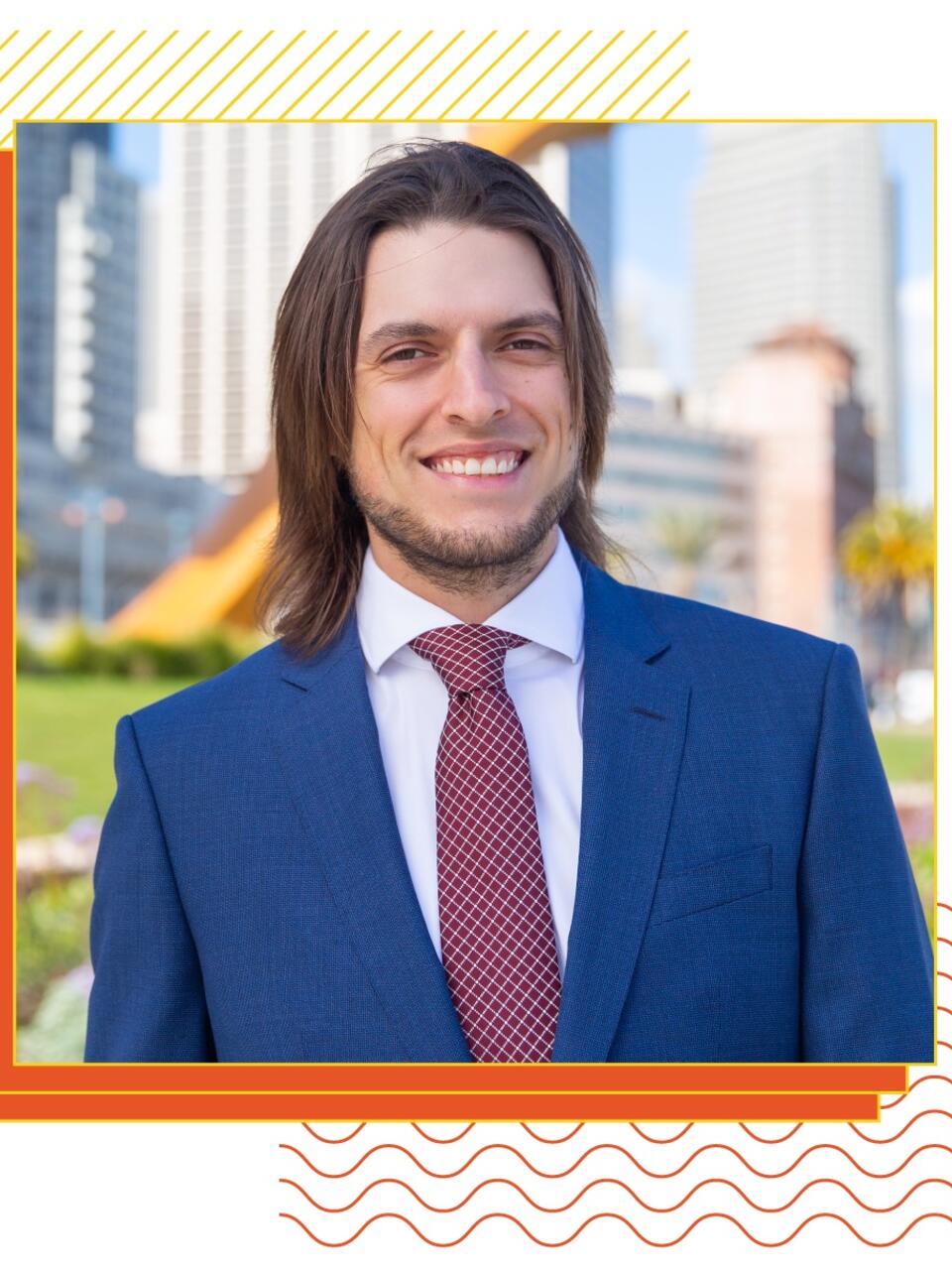 Brad Kenstler '15, MS '17
Manager and Senior Data Scientist, Amazon Web Services
All I knew was that I didn't want to write essays. So I majored in honors math and minored in physics [...] What I didn't realize is that hard math requires proofs, which are essentially essays. Luckily, I loved my major anyway."
Brad Kenstler '15, MS '17
Manager and Senior Data Scientist, Amazon Web Services