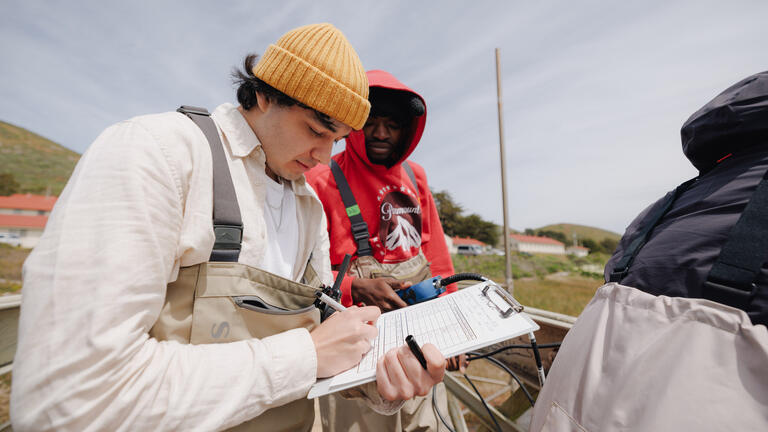 Environmental Science, BS
Facilities
Field and Laboratory Instrumentation
Capillary gas chromatographs with FID
Gas chromatograph with mass spectrometer and ECD
Thermal desorber for analysis of air samples
Discrete analyzer
Particulate monitors for air analysis
Microwave digester
UV-Visible spectrometers
FT-Infrared spectrometer
Canopy analyzer
NC soil analyzer (organic elemental analyzer)
Flame atomic absorption spectrometer
HPLCs
Fluorescence spectrometer
Meters, Data Sondes, and Equipment for Field Measurement of Water Quality Parameters
Dissolved oxygen
Alkalinity and hardness
pH
Conductivity and salinity
Nitrate and ammonia
Redox potential
Stream flow and many other parameters
Geospatial Analysis Laboratory (GsAL)
The GsAL provides training and resources across an array of integrated geospatial technologies. These technologies include Geographic Information Systems (GIS), Remote Sensing, Global Positioning Systems (GPS), and Ecosystem Modeling.
The laboratory maintains 25 dedicated computers with leading industry software, including ESRI (ArcGIS), PCI, DEFINIENS, and Trimble. The GsAL is used in teaching a variety of courses in both undergraduate and graduate programs. Student researchers also have access to the laboratory for class projects. This unique resource offers students valuable experience with state-of-the-art software and techniques in a supportive supervised setting. The GsAL also provides faculty with innovative geospatial approaches to environmental research projects and grant opportunities.
Please contact the GsAL directly for more information at gsal@usfca.edu..