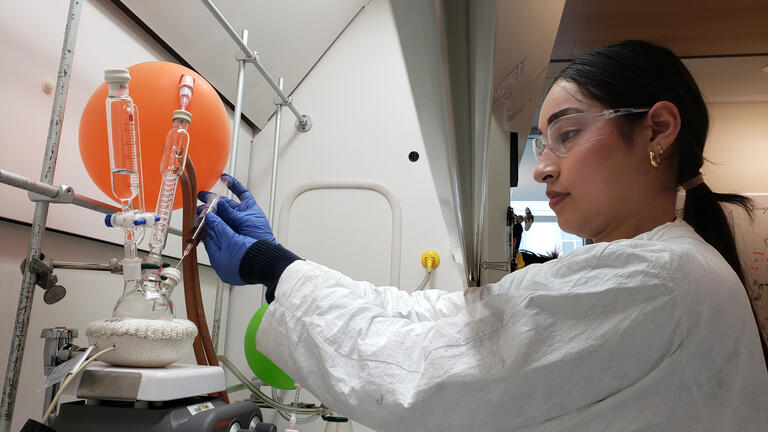 Chemistry, BS
Majors & Minors
The Department of Chemistry offers a Bachelor of Science in Chemistry with three different tracks: Biochemistry, Medicinal/Synthetic, and Standard Chemistry. All three tracks provide excellent preparation for those seeking admission to medical, dental, pharmacy, or other professional schools. Students pursuing any of these tracks can elect to obtain American Chemical Society (ACS) certification by fulfilling the additional requirements.
Chemistry Tutorials and Diagnostic Test
All incoming students interested in chemistry are required to review tutorials and take our online diagnostic test. The results will help you gauge your readiness for General Chemistry and point you towards support resources in chemistry.