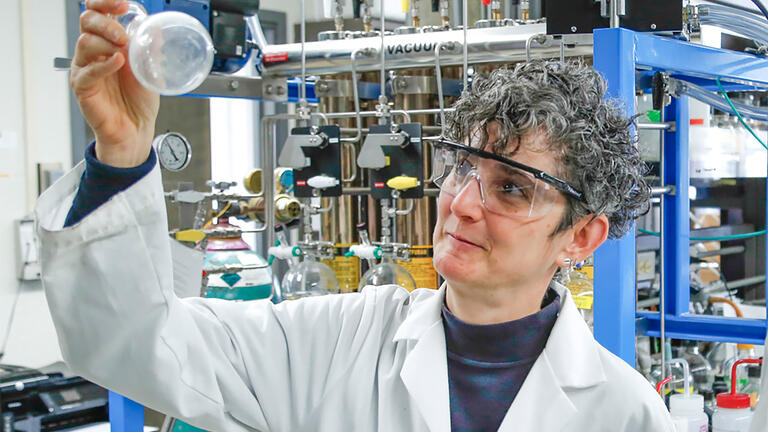 USF is fully equipped with a wide variety of research instrumentation. New and existing equipment are for both research projects and for hands on use during undergraduate Instrument lab final teaching labs. Physical, inorganic, biochemistry and analytical projects now have available a wide array of new instruments.
Our Instruments
Varian 500MHz NMR with automatic settings that significantly cut down on the time it takes for results (at the same time, new 2-D and 3-D experiments will become much more routine in faculty research projects)
Cary 5000 UV-vis-NIR
HP 8353 UV-vis diode array with temperature control (2)
Ocean Optics UV-vis-NIR (various)
HBY FluoroMax-4 with built in excited state lifetime measurements
Nicolet 6700 FTIR with NXR FT Raman option
PE EnVision plate reader
HP GC-MSD (upgraded)
Shimadzu AAS with Autosampler
PAR 283 (Electrochemistry)
Pine WaveNow potentiostats (2) (Electrochemistry)
Varian 430 GC (4)
Agilent HPLC 1220 (2)
Vernier LabQuest 2 (multiple) with SpectroVis, Melt-Temp and various sensors
TA Instruments Nano ITC (Calorimetry)
AKTA pure FPLC
The department also has a variety of chemistry software programs for use in our computer lab.