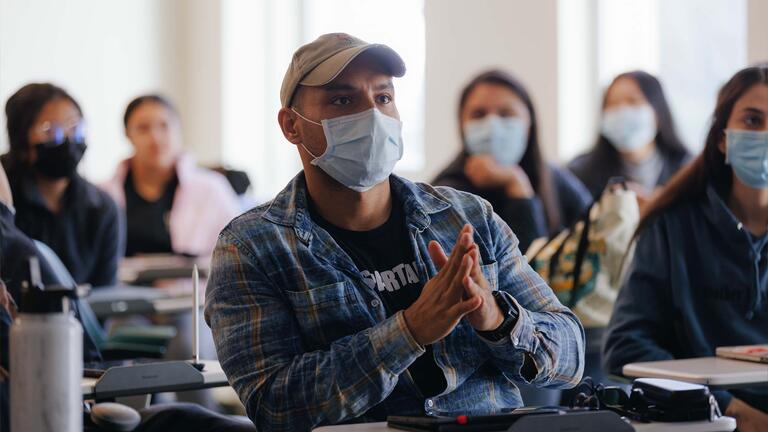 African American Studies, Minor
Explore the history, politics, art, experiences, and intellectual traditions of African Americans.
What Does
Justice

Look Like?
Nico Bremond '14 was part of a group that planned the mural in the lobby of the McCarthy Center, located in the Masonic Building.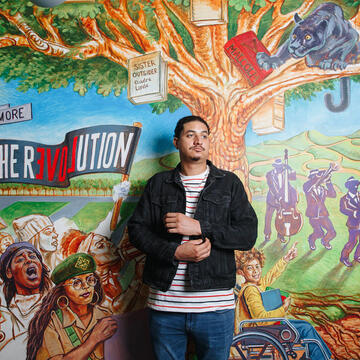 Learn about the rich cultural traditions of evolving Black American life through the study of history, sociology, literature, philosophy, psychology, politics, theology, and the arts. Learn how the African American experience is at the heart of not only our nation's experience, but also the world's.
USF's vision to educate students who will fashion a more just and humane world is central to the mission of African American Studies. The minor provides opportunities for you to engage in rigorous examinations of social inequality, change, and justice. You'll be confronted with conversations about the moral and political demands of social diversity, which includes class, culture, ethnicity, gender, race, and sexuality. Ultimately, this will prepare you to responsibly and respectfully engage in our common pursuit of justice.
African American Studies, Minor
Ronald Sundstrom, Program Director
African American Studies, Minor
2130 Fulton St.
Kalmanovitz Hall 260
San Francisco, CA 94117-1080