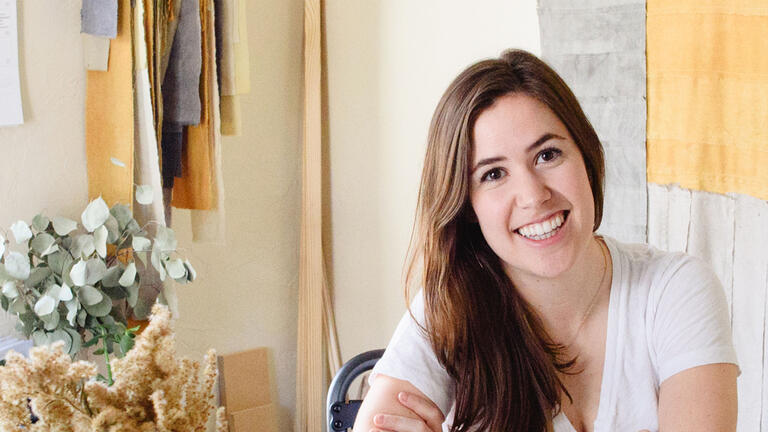 Living the Art Life
Working creatively on a daily basis
Sofia V. Gonzalez '12 creates artwork in response to change, the subject matter of her work focusing on exploring sense of place, with memory and color as recurring themes. She works primarily with textiles, using processes like crochet, embroidery, and natural dyes in creating her work. She collects plant and vegetable materials from her local environment to create the colors present in her work, sewing, looping, and layering naturally stained textiles.
After receiving her MFA at California College of the Arts, Sofia went on to be a professor of studio art at the University of Arkansas at Little Rock and the University of Central Arkansas, as well as Pulaski Technical College. She recently moved back to California, and in the wake of one such change of place as she addresses in her artistic practice, Sofia reflects on her formative years earning a bachelor's degree in Fine Arts.
What attracted you to the Fine Arts program?
I transferred to USF after spending a year at a much larger university. I was excited about the program's smaller size and flexibility. I remember meeting Professor Eric Hongisto, when I was thinking of transferring, and immediately feeling welcome. I was familiar with the vibrant arts culture of San Francisco and was already well versed in all the local museums. It felt like a safe and exciting space to begin building myself as an artist.
Can you tell me more about your experience in the program?
I am most grateful for the diversity of experiences at USF. I was able to study fine arts, graphic design, and architecture within the fine arts program, all of which have impacted my voice as an artist. My graphic design classes helped me to brand myself as a working artist. I worked as a studio assistant for Professors Hongisto and Arturo Araujo, which exposed me to the inner workings of being a professional artist.
Did you take advantage of any internship opportunities?
Through the internship class, I worked as a visual intern for Anthropologie creating window displays. From cutting hundreds of recycled corks in half to be used for a life-size cork tree, to hand-dyeing paper with fabric dye, each morning was a new adventure. My favorite display was a cityscape of San Francisco made entirely from Rice-A-Roni boxes. I remember making a miniature cable car for the piece. I learned a lot about materials, such as where to source recycled materials in mass quantities, and how to work at a large scale. Working off campus provided an opportunity to see what the arts looked like in the commercial world. It allowed me to see another way of being an artist and how I could apply my creative talents in the future.
How did your studies at USF prepare you for grad school and your career?
With the support of many professors in the department, I was accepted to the MFA in Studio Arts program at California College of the Arts for the fall after I graduated from USF. As the youngest in my class, I was greatly prepared for the MFA program, and felt confident in my art practice, writing skills, and awareness of contemporary art and art history.
I came to teaching by way of a job in arts education at a non profit in Little Rock and immediately fell in love with the challenges and opportunities it presented. It's a wonderful experience to connect with students in a professional setting, one in which the students felt comfortable to ask questions about what it is really like to be an artist and discuss their own studio practice.
As a working artist, what's the art life look like?
Working as an artist is a constant adventure. Although it isn't always easy, it's always worth it. I've held many jobs since graduating, from freelance graphic design, to managing the arts education department at a nonprofit, and teaching art from ages preschool to college. I've had many eclectic opportunities that allow me to be creative, talk about art each day, and support my studio practice.
It's easy to feel guilty that you are not doing enough as an artist. At the end of the day, I feel successful that I am able to work creatively in some way each day. And it's icing on cake when I am invited to share my work in an exhibition or give an artist talk. Making art and figuring out what being an artist means is a constant learning experience.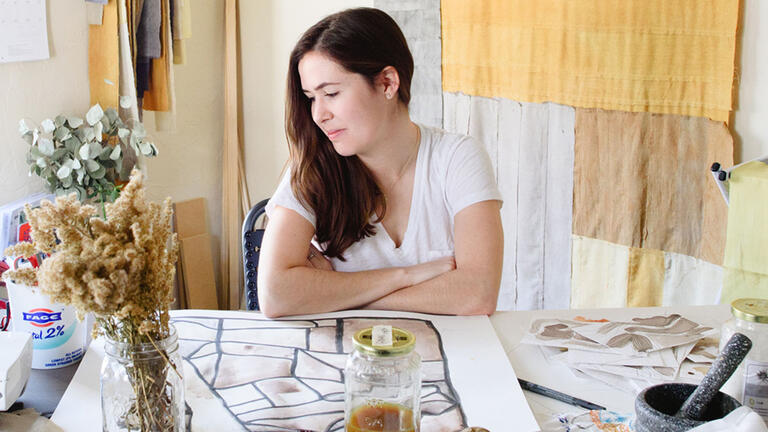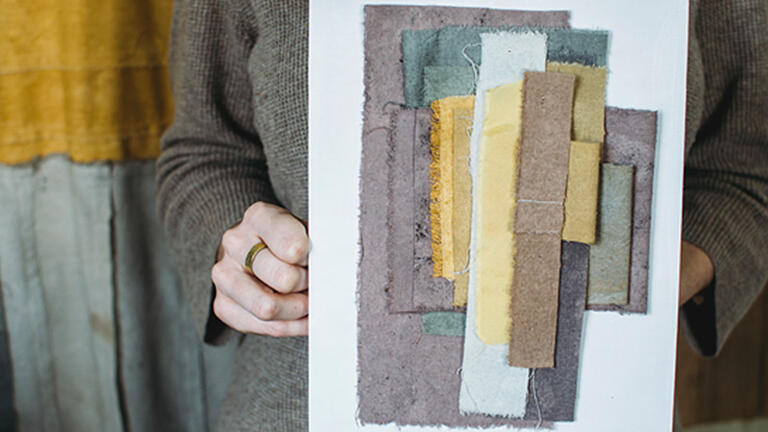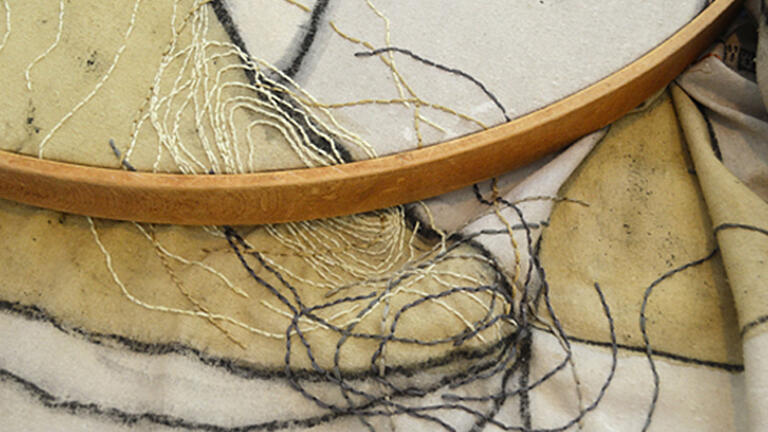 "USF felt like a safe and exciting space to begin building myself as an artist."
"Working as an artist is a constant adventure. Although it isn't always easy, it's always worth it."