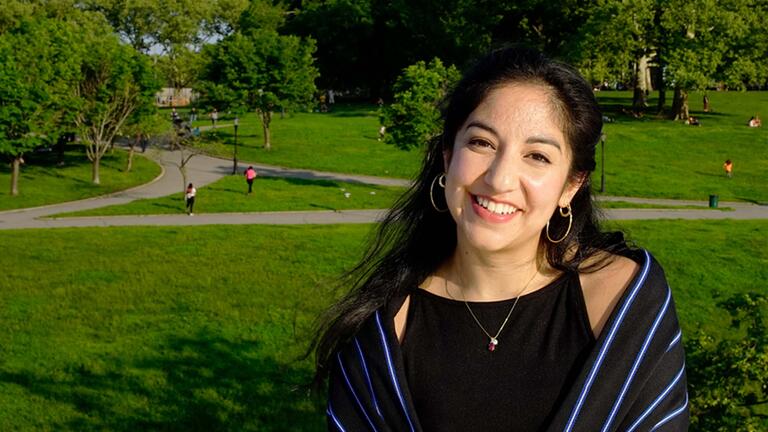 Arts Educator
Using Art as a Tool for Self-Care and Self-Actualization
Founded by the late American abstract expressionist Robert Motherwell, the Dedalus Foundation in New York strives to cultivate and support public knowledge and understanding of modern art. The Foundation partners with neighboring non-profits and arts organizations, engaging learners of all ages in their direct service educational programs. Dedalus also supports publication, conservation, curatorial, and archival initiatives.
The Dedalus Foundation's dedication to arts education reflects USF's "Change the World From Here" motto, attracting Arianna Paz Chávez '13 to the position of Education and Public Programs Manager at Dedalus. Her career began at USF in the Art History/Arts Management program (now Art History & Museum Studies), where she took advantage of several internship opportunities, landed a job at the de Young Museum, and discovered her passion for arts education.
Where did you intern while you were at USF?
I believe I was the first person from USF to intern with Mission Grafica, at the Mission Cultural Center for Latino Arts. I approached MCCLA initially because it reminded me of the Mexican cultural arts center in Fresno, where I grew up. I wanted to work with their archive of Chicanx prints and I ended up learning to screen print and gaining my first experience facilitating art-making with the public. This prepared me to intern at the de Young Museum, where I was then hired to work part-time during my senior year. At the de Young, I was a part of a team in the Education Department that produced huge events like Friday Nights at the de Young, and the Museum's annual College Night. Professors Paula Birnbaum and Catherine Lusheck encouraged me to apply for a paid internship at the Metropolitan Museum of Art, which brought me to New York after graduating.
The art world is historically elitist, seemingly mysterious, and without a clear entry point. Since graduating, I have come to understand that this opportunity to try out different areas of the art world in a guided way is extremely rare.
Tell me about your work at the Dedalus Foundation?
I have spent the last several years at the Dedalus Foundation developing educational programming that connects the mission of our founder, Robert Motherwell, to the needs of the Sunset Park community in Brooklyn. I work with educators, artists, and social workers to create arts programming that is relevant and meaningful to vulnerable communities living in a rapidly gentrifying neighborhood. I enjoy working with learners of all ages and discussing art as a tool for self-care and self-actualization.
How did the Art History/Management program prepare you for your work at Dedalus?
The program really shaped my approach to the work I do. My professors encouraged me to take a position in my research, and critique the messages that have been visually communicated throughout history. I was nervous about asking some of my most critical questions at a Jesuit institution, but my professors taught me how to speak the language of art historians and encouraged me to always say what I mean, grounded in historical fact.
How does your work continue USF's mission?
At USF I learned that art is a powerful tool through which we reveal our humanity. The work that I do now in teaching visual literacy is grounded in the idea that everyone can and should experience art as a part of their lives. My work challenges people to think critically and take an active role in creating the world that they want to live in.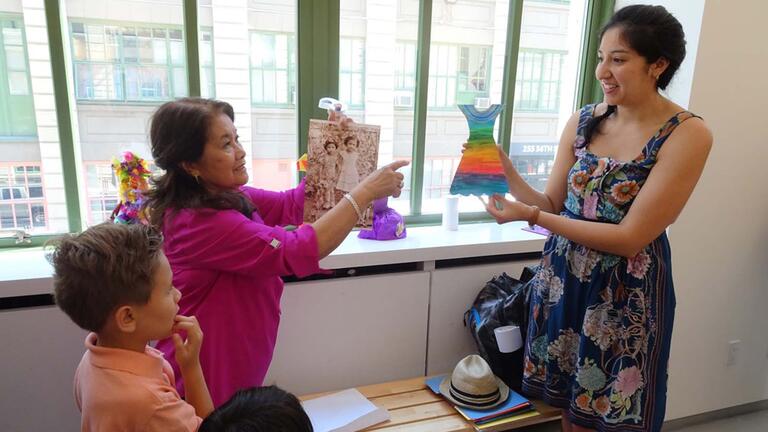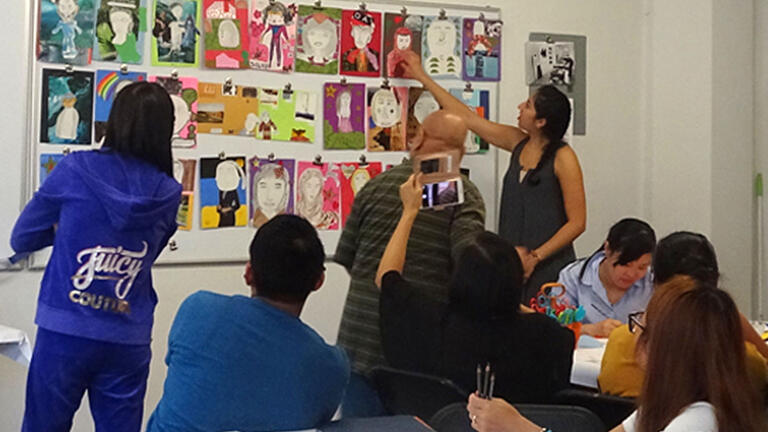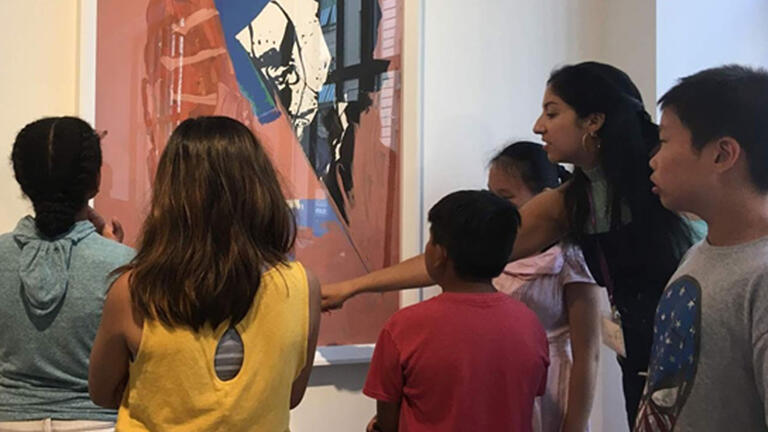 "My work challenges people to take an active role in creating the world they live in."
"My professors taught me how to speak the language of art historians."