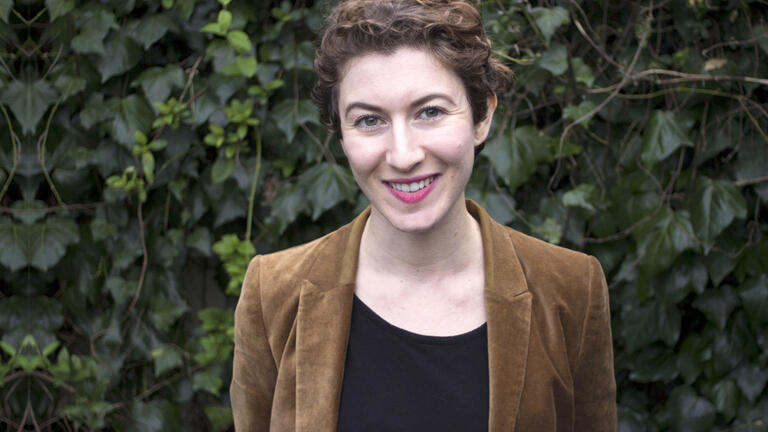 Providing Aid for Those in Need
Paige Isaacson '14 is a woman of the world. Her job at Agulhas Applied Knowledge allows her to travel the world, providing insight and analysis for matters related to aid spending and sustainable international development. She conducts research and highlights examples where aid spending works, calling out instances where it does not in order to provide tangible benefits for areas most in need. She does this all while keeping in mind her passion for social justice, which developed during her time as an international studies major at USF.
Why did you choose to attend USF?
The emphasis on social justice at USF and the international studies program in particular was a huge factor in my decision. I was also attracted to the interdisciplinary nature of the program. This allowed me the flexibility to tailor my class schedule to my specific interests of politics, development, and migration. Other students in my cohort chose to pursue different major tracks such as climate change and environmental studies, but we all had an inherently curious, outward looking view that brought us together.
How did the program prepare you for your career?
Its emphasis on social justice focused my thinking away from the purely analytical, and forced me to take a step back to challenge my own biases and preconceived notions of the world. I think this is a practice everyone who attends USF benefits from, through classes, extracurriculars, and conversation with friends and professors. This type of thinking reminds me to keep the beneficiary in mind at the end of the day, as helping individuals rise out of poverty is the overarching purpose of my work.
Did you take advantage of abroad experiences during your time at USF?
I was part of two Arrupe Social Justice Immersion programs — one in Paris and the other in Cali and Buga, Colombia. Both were equally beneficial and ultimately influenced my decision to pursue the work I do now. In Colombia, I learned about the vast number of internally displaced persons and its connection with the illegal drug trade. I met with several communities to learn about their first hand experiences of displacement, as well as professors and nonprofit organizations working with campesinos across the country.
Similarly, in Paris I visited various underserved banlieues, engaging with and learning from students, professors, and social workers. The experience broadened my understanding of urban marginality to include a place more commonly associated with luxury and wealth. In addition to the research experience these programs provided, they also reiterated the need to always think of those left behind by global processes of gentrification, development, and globalization. This translates as the development principle "leave no one behind" and remains a constant focus in my work.
How does your work continue USFs mission?
After USF, I completed my Master's in London and travelled to the refugee camp in Calais, France (known as "the Jungle") for my dissertation. I heard the stories of refugees struggling daily to make it across the English Channel into Britain. I met with individuals who, when trying to jump onto trucks crossing by ferry in order to escape the persecution they are fleeing from, often become injured. Their stories were harrowing and forced me to reflect on my own immense privilege and the ways I could make a difference.
A recent trip to Tanzania and Nigeria really brought the work I do now to life. I met with members of rural communities to discuss their experiences with various Department for International Development (DFID) funded aid programs. I also met with doctors, government officials, and NGO workers. The experience brought me back down to earth and reminded me that though the work I do is not always hands on, it is deeply important and can have a positive international impact for those in need.